150+ Words To Describe An Athlete – Both Positive & Negative
When we think of athletes, there are a few words that may come to mind. Strong, talented, powerful, and energetic are just a few of the adjectives we might use to describe someone who excels in sports.
But what about other words that can be used to describe athletes? What about words like dedicated, disciplined, and hardworking? These are all important qualities that are essential to success in any sport:
Dedication is one of the most important qualities an athlete can have. Dedication means putting in the time and effort necessary to become the best athlete possible. It means making sacrifices, such as giving up social activities or time with family, in order to focus on training and competition.
Discipline is another important quality for athletes. Discipline means following a strict training regimen and being able to resist the temptation to skip workouts or cheat on one's diet. It also means staying focused and avoiding distractions during competition.
Hard-working is another essential quality for athletes. Hard work means never giving up, even when the going gets tough. It means pushing oneself to the limit in order to reach one's full potential.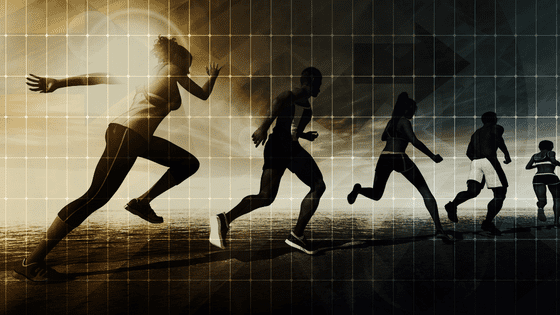 There are many other qualities that are important for athletes to possess, and positive words that can be used to describe an athlete of various sporting prowess, such as:
Positive Words For Athletes
accomplished
active
adaptable
agile
amateur
ambidextrous
athletic
beefy
brawny
broad
capable
celebrated
charismatic
coachable
committed
competent
competitive
conditioned
confident
consistent
coordinated
dependable
determined
disciplined
distinguished
durable
elite
encouraging
enduring
energetic
enthusiastic
ethical
euphoric
extraordinary
fair
fast
fastidious
fit
flexible
focused
gifted
goal-driven
graceful
gracious
hardworking
hardy
healthy
hearty
honorable
hulking
humble
idol
improving
incredible
influential
inspirational
inspiring
intimidating
invigorating
keen
lean
limber
mature
mighty
motivating
motivational
muscular
natural
nervous
nimble
Olympic
optimistic
organized
outstanding
passionate
performer
persistent
physical
player
pliable
pliant
popular
potent
powerful
pro
professional
promising
proud
quick
recovering
relaxed
resilient
robust
rugged
sculpted
sinewy
skilled
skillful
slim
spirited
sportsperson
sporty
stalwart
steady
strapping
strong
sturdy
successful
supple
talented
team-player
tempered
tenacious
toned
tough
unbeatable
unflappable
unrelenting
unselfish
vigorous
vitalized
winner
Negative Words For Athletes
There are also many negative words that can be used to describe athletes, such as:
aggressive
bad-loser
bad-sport
cheat
conceited
fragile
incompetent
lazy
malicious
selfish
sore-loser
uncooperative
undisciplined
unethical
unfair
unfocused
unhealthy
unmotivated
untrained
weak
Ultimately, how we describe an athlete says a lot about our own values. For example, if we describe an athlete as 'dedicated,' we are indicating that we value dedication and hard work. We also tend to look at the negative adjectives that can be used to describe an athlete ('lazy,' 'selfish' etc.), and these can tell us a lot about our own values as well.
When it comes to athletes, we should always strive to use positive words that describe their character and work ethic. After all, these are the qualities that will help them succeed both on and off the field.
For more lists of interesting adjectives and describing words, check out: