Teamwork Quotes To Inspire Collaboration & Motivation
A list of teamwork quotes to inspire team players of all kinds.
Teamwork is an essential ingredient for success in any organization or endeavor. When a group of people come together to achieve a common goal, the collective effort can produce amazing results.
However, working as a team isn't always easy.
It requires trust, communication, collaboration and a willingness to put the team's needs above one's own.
To help inspire and motivate your team, we've put together a collection of powerful teamwork quotes. From business leaders to sports icons, these quotes offer insight into the importance of teamwork and how it can be a driving force for achieving greatness.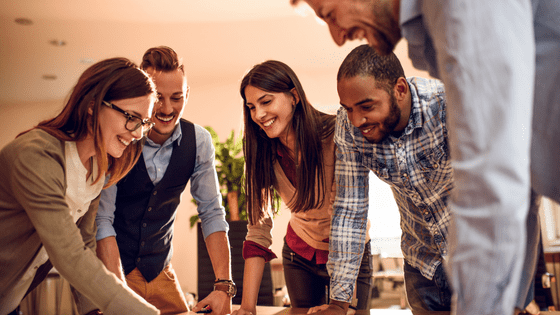 Teamwork Quotes
"Alone we can do so little, together we can do so much." Helen Keller
"It is amazing what you can accomplish if you do not care who gets the credit." Harry S. Truman
"Coming together is a beginning. Keeping together is progress. Working together is success." Henry Ford
"Teamwork makes the dream work, but a vision becomes a nightmare when the leader has a big dream and a bad team." John C. Maxwell
"The strength of the team is each individual member. The strength of each member is the team." Phil Jackson
"Never doubt that a small group of thoughtful, committed citizens can change the world; indeed, it's the only thing that ever has." Margaret Mead
"None of us is as smart as all of us." Ken Blanchard
"Individually, we are one drop. Together, we are an ocean." Ryunosuke Satoro
"If you want to go fast, go alone. If you want to go far, go together." African proverb
"A successful team is a group of many hands but of one mind." Bill Bethel
"It takes two flints to make a fire." Louisa May Alcott
"Great things in business are never done by one person. They're done by a team of people." Steve Jobs
"Talent wins games, but teamwork and intelligence win championships." Michael Jordan
"Unity is strength. . . when there is teamwork and collaboration, wonderful things can be achieved." Mattie Stepanek
"Success is not final, failure is not fatal: it is the courage to continue that counts." Winston Churchill
"The best teamwork comes from men who are working independently toward one goal in unison." James Cash Penney
"Teamwork is the ability to work together toward a common vision. It is the fuel that allows common people to attain uncommon results." Andrew Carnegie
"The best way to build a winning team is to build a culture of trust." Jack Welch
"No one can whistle a symphony. It takes an orchestra to play it." H.E. Luccock
"If everyone is moving forward together, then success takes care of itself." Henry Ford
"Individual commitment to a group effort – that is what makes a team work, a company work, a society work, a civilization work." Vince Lombardi
"Collaboration allows teachers to capture each other's fund of collective intelligence." Mike Schmoker
"The greatest leader is not necessarily the one who does the greatest things. He is the one that gets the people to do the greatest things." Ronald Reagan
"We are not a team because we work together. We are a team because we respect, trust, and care for each other." Vala Afshar
"If you want to lift yourself up, lift up someone else." Booker T. Washington
"We talk a lot about hope, helping, and teamwork. Our whole message is that we are more powerful together." Victoria Osteen
"If you want to build a ship, don't drum up people to collect wood and don't assign them tasks and work, but rather teach them to long for the endless immensity of the sea." Antoine de Saint-Exupéry
"To me, teamwork is the beauty of our sport, where you have five acting as one. You become selfless." Mike Krzyzewski
"Great teams do not hold back with one another. They are unafraid to air their dirty laundry. They admit their mistakes, their weaknesses, and their concerns without fear of reprisal." Patrick Lencioni
"Teamwork is so important that it is virtually impossible for you to reach the heights of your capabilities or make the money that you want without becoming very good at it." Brian Tracy
"If you're going to preach dedication, work ethic, teamwork, unselfishness, and being part of a team to accomplish a common goal, you have to live it – you can't just talk about it." Chris Mullin
For more inspirational words for teams and workplaces, check out: