Quotes About Calmness – Advice on Keeping Calm
Calmness is defined as a state of mental or emotional stability. It is the quality or condition of being free from agitation, excitement, or disturbance.
There are many benefits to remaining calm in difficult situations. When we are able to keep our emotions in check, we are better able to think clearly and make rational decisions. Additionally, staying calm under pressure can help us maintain our composure and avoid reacting impulsively.
That being said, it's not always easy to stay calm. It takes practice and self-awareness to know when we are starting to get agitated.
Once we are aware of our triggers, we can begin to take steps to prevent ourselves from getting too worked up.
The following list of quotes about calmness can serve as a reminder to stay calm in the face of adversity. When we are feeling stressed or overwhelmed, these quotes can help us refocus our attention on the importance of keeping our cool.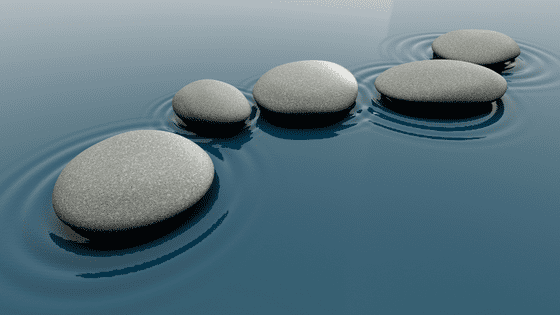 Inspiring Quotes About Calmness
"The greatest weapon against stress is our ability to choose one thought over another." William James
"Never be in a hurry; do everything quietly and in a calm spirit. Do not lose your inner peace for anything whatsoever, even if your whole world seems upset." Saint Francis de Sales
"The greater the level of calmness of our mind, the greater our peace of mind, the greater our ability to enjoy a happy and joyful life." Dalai Lama
"Remember that poise and power are inseparably associated. The calm and balanced mind is the strong and great mind; the hurried and agitated mind is the weak one." Wallace D. Wattles
"You are the sky. Everything else – it's just the weather." Pema Chödrön
"Panic causes tunnel vision. Calm acceptance of danger allows us to more easily assess the situation and see the options." Simon Sinek
"Few things are brought to a successful issue by impetuous desire, but most by calm and prudent forethought." Thucydides
"Always ask yourself: "What will happen if I say nothing?" Kamand Kojouri
"Calm mind brings inner strength and self-confidence, so that's very important for good health." Dalai Lama
"In calmness lies true pleasure." Victor Hugo
"By staying calm, you increase your resistance against any kind of storms." Mehmet Murat ildan
"Patience is not the ability to wait. Patience is to be calm no matter what happens, constantly take action to turn it to positive growth opportunities and have faith to believe that it will all work out in the end while you are waiting." Roy T. Bennett
"We must go beyond the constant clamor of ego, beyond the tools of logic and reason, to the still, calm place within us: the realm of the soul." Deepak Chopra
"Many a calm river begins as a turbulent waterfall, yet none hurtles and foams all the way to the sea." Mikhail Lermontov
"Affliction is the wholesome soil of virtue, where patience, honor, sweet humility, and calm fortitude, take root and strongly flourish." David Mallet
"There are some things you learn best in calm, and some in storm." Willa Cather
"When everything around you is crazy, it is ingenious to stay calm." Mehmet Murat ildan
"Be like a duck, paddling and working very hard inside the water, but what everyone sees is a smiling and calm face." Manoj Arora
"You practice mindfulness, on the one hand, to be calm and peaceful. On the other hand, as you practice mindfulness and live a life of peace, you inspire hope for a future of peace." Thich Nhat Hanh
"One of the best lessons you can learn is to master how to remain calm." Catherine Pulsifer
"You cannot wait for an untroubled world to have an untroubled moment. The terrible phone call, the rainstorm, the sinister knock on the door—they will all come. Soon enough arrive the treacherous villain and the unfair trial and the smoke and the flames of the suspicious fires to burn everything away. In the meantime, it is best to grab what wonderful moments you find lying around." Lemony Snicket
"Beautiful music is the art of the prophets that can calm the agitations of the soul; it is one of the most magnificent and delightful presents God has given us." Martin Luther
"Anyone can take the wheel of the ship in calm water but it's not so easy when it's not calm water. You can't just enjoy the good times, you have to be resilient in the tough times." Sean Dyche
Quotes About Calmness Of The Mind
"To learn to see- to accustom the eye to calmness, to patience, and to allow things to come up to it; to defer judgment, and to acquire the habit of approaching and grasping an individual case from all sides. This is the first preparatory schooling of intellectuality. One must not respond immediately to a stimulus; one must acquire a command of the obstructing and isolating instincts." Friedrich Nietzsche
"The pursuit, even of the best things, ought to be calm and tranquil." Marcus Tullius Cicero
"Never be in a hurry; do everything quietly and in a calm spirit. Do not lose your inner peace for anything whatsoever, even if your whole world seems upset." Saint Francis de Sales
"Rushing into action, you fail.
Trying to grasp things, you lose them.
Forcing a project to completion,
you ruin what was almost ripe.
Therefore, the Master takes action
by letting things take their course.
He remains as calm at the end
as at the beginning.
He has nothing,
thus has nothing to lose.
What he desires is non-desire;
what he learns is to unlearn.
He simply reminds people
of who they have always been.
He cares about nothing but the Tao.
Thus he can care for all things."
Lao Tzu
"Be calm in arguing; for fierceness makes error a fault, and truth discourtesy." George Herbert
"Remain calm, serene, always in command of yourself. You will then find out how easy it is to get along." Paramahansa Yogananda
"Stay centered by accepting whatever happens to you. This is the ultimate." Chuang Tzu
"The more tranquil a man becomes, the greater his success, his influence, his power for good. Calmness of mind is one of the beautiful jewels of wisdom. It is the result of long and patient effort in self-control. Its presence is an indication of ripened experience, and of a more than ordinary knowledge of the laws and operations of thought." James Allen
Quotes About Staying Calm Under Pressure
"The true strength of a man is in calmness." Leo Tolstoy
"Panic causes tunnel vision. Calm acceptance of danger allows us to more easily assess the situation and see the options." Simon Sinek
"Calmness is a huge gift. And once you master it, you will be able to respond in a useful way to every difficult situation that decides to walk into your heart." Geri Larkin
"When you are angry try your best to go to sleep, it keeps you away from speaking, writing and thinking while you are angry." Amit Kalantri
"The most intense conflicts, if overcome, leave behind a sense of security and calm that is not easily disturbed. It is just these intense conflicts and their conflagration which are needed to produce valuable and lasting results." Carl Jung
"Be patient, life will offer you another chance as soon as you find calm within, for abundance is born out of calmness." Leon Brown
"By staying calm, you increase your resistance against any kind of storms." Mehmet Murat ildan
"When adversity strikes, that's when you have to be the most calm. Take a step back, stay strong, stay grounded and press on." LL Cool J
"The ability to remain calm and focused in stressful situations is central to making positive decisions." Goldie Hawn
"Act like a duck. Be calm on the surface, but paddle like hell underneath." Oliver Luck
"There's a lot more power in calm than in vituperation." Dennis Prager
"If you are calm about your ambitions, you become confident of achieving what you set out to do." Shiv Nadar
"When you have peace in yourself and accept, then you are calm enough to do something, but if you are carried by despair, there is no hope." Thich Nhat Hanh
"Calmness is the cradle of power." Josiah Gilbert Holland
Despite what's going on in our lives, it's important to