Inspirational Quotes About Life: Words That Empathize & Encourage
The best inspiring quotes are those that make us feel both understood, and also brave.
They can remind us that our feelings, no matter how unique or overwhelming they may seem, have been felt by others too.
Inspiring quotes about life don't just provide comfort though, they also empower us.
These powerful quotes remind us of the strength that resides within us, urging us to rise above adversities and venture into the unknown with confidence.
I've collated 100 of the very best inspirational words and quotes about life, so that you can inspire these feelings too.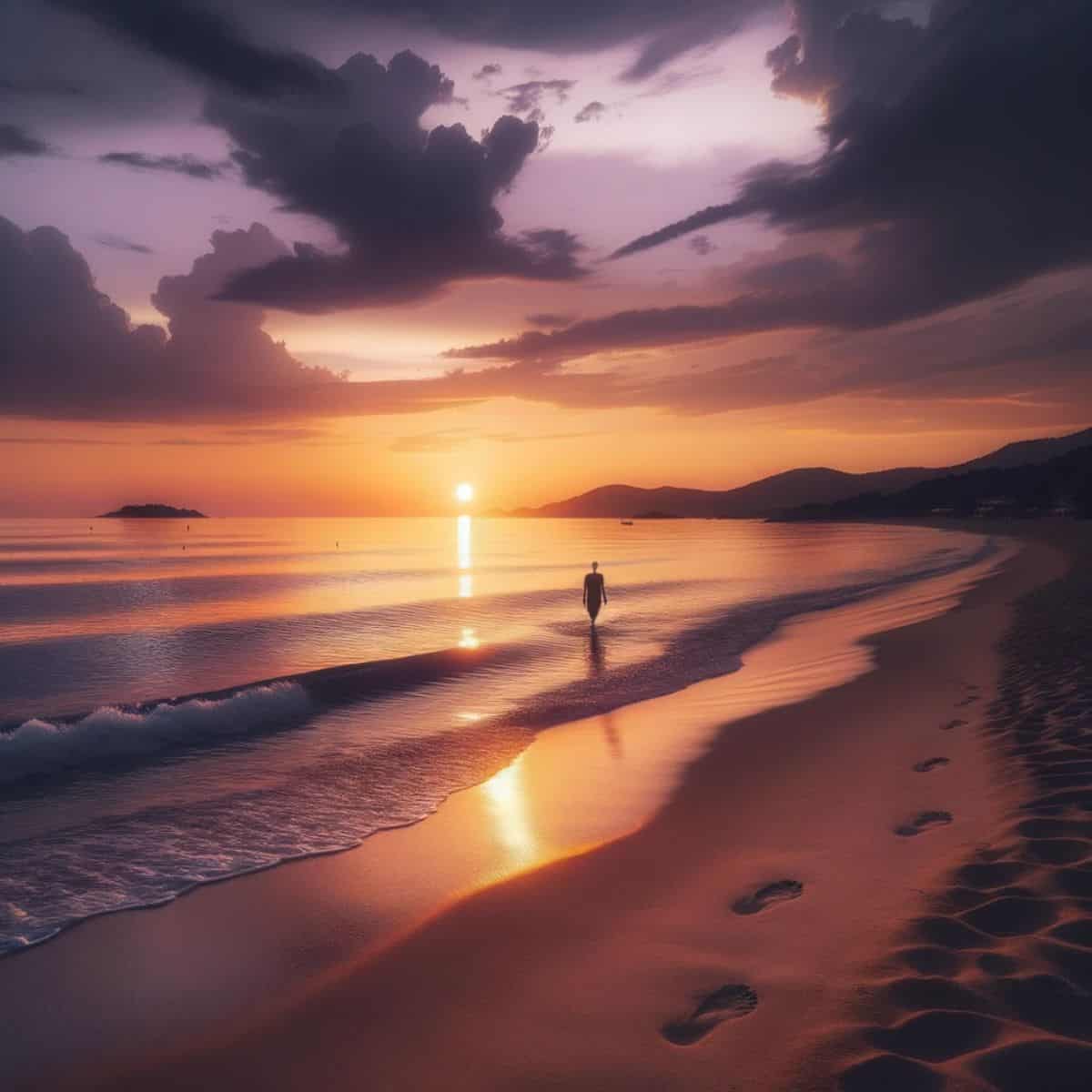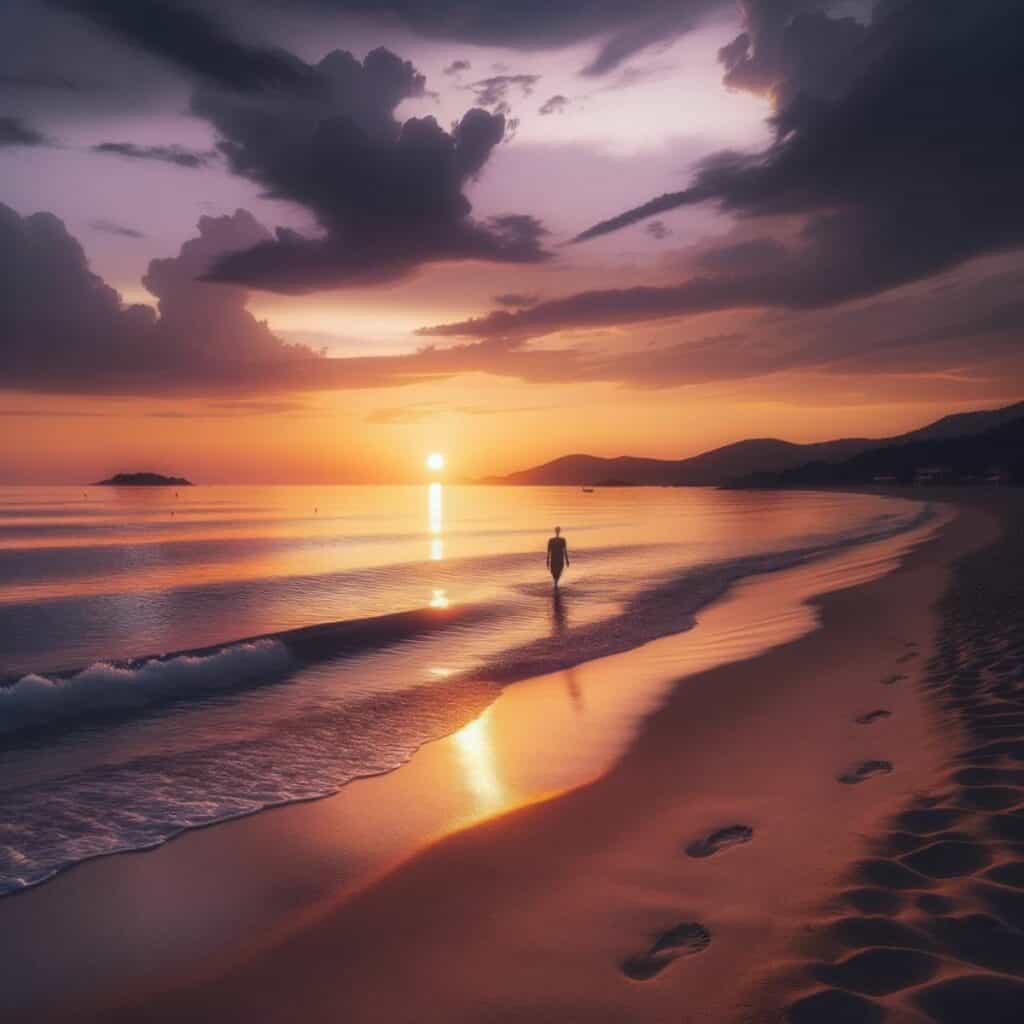 Unique Inspiring Quotes
"Life is not measured by the number of breaths we take, but by the moments that take our breath away." – Maya Angelou
"Life is really simple, but we insist on making it complicated." – Confucius
"Life is what we make it, always has been, always will be." – Grandma Moses
"Life is a journey that must be traveled no matter how bad the roads and accommodations." – Oliver Goldsmith
"In the end, it's not the years in your life that count. It's the life in your years." – Abraham Lincoln
"Life is short, and it's up to you to make it sweet." – Sarah Louise Delany
"Life is made of ever so many partings welded together." – Charles Dickens
"Life is either a daring adventure or nothing at all." – Helen Keller
"Life's challenges are not supposed to paralyze you; they're supposed to help you discover who you are." – Bernice Johnson Reagon
"Life is a song – sing it. Life is a game – play it. Life is a challenge – meet it. Life is a dream – realize it." – Sai Baba
"The purpose of life is not to be happy. It is to be useful, to be honorable, to be compassionate, to have it make some difference that you have lived and lived well." – Ralph Waldo Emerson
"Life is a succession of lessons which must be lived to be understood." – Ralph Waldo Emerson
"The good life is one inspired by love and guided by knowledge." – Bertrand Russell
"Life is not about finding yourself. Life is about creating yourself." – George Bernard Shaw
"The biggest adventure you can take is to live the life of your dreams." – Oprah Winfrey
"Life is a mirror and will reflect back to the thinker what he thinks into it." – Ernest Holmes
"Life is a series of natural and spontaneous changes. Don't resist them; that only creates sorrow. Let reality be reality. Let things flow naturally forward in whatever way they like." – Lao Tzu
"Life is not a problem to be solved, but a reality to be experienced." – Søren Kierkegaard
"Life is 10% what happens to you and 90% how you respond to it." – Lou Holtz
"You are responsible for your life. You can't keep blaming somebody else for your dysfunction. Life is really about moving on." – Oprah Winfrey
Inspirational Quotes About Life
"The only way to do great work is to love what you do." – Steve Jobs
"The best way to predict the future is to create it." – Abraham Lincoln
"To be yourself in a world that is constantly trying to make you something else is the greatest accomplishment." – Ralph Waldo Emerson
"Life is 10% what happens to us and 90% how we react to it." – Charles R. Swindoll
"The future belongs to those who believe in the beauty of their dreams." – Eleanor Roosevelt
"Success is not final, failure is not fatal: It is the courage to continue that counts." – Winston Churchill
"It always seems impossible until it's done." – Nelson Mandela
"The biggest risk is not taking any risk. In a world that's changing quickly, the only strategy that is guaranteed to fail is not taking risks." – Mark Zuckerberg
"In the middle of every difficulty lies opportunity." – Albert Einstein
"What lies behind us and what lies before us are tiny matters compared to what lies within us." – Ralph Waldo Emerson
"Don't watch the clock; do what it does. Keep going." – Sam Levenson
"The mind is everything. What you think you become." – Buddha
"The only thing standing between you and your goal is the story you keep telling yourself as to why you can't achieve it." – Jordan Belfort
"The harder you work for something, the greater you'll feel when you achieve it." – Unknown
"Don't let yesterday take up too much of today." – Will Rogers
"Whether you think you can or think you can't, you're right." – Henry Ford
"Act as if what you do makes a difference. It does." – William James
"Success is not how high you have climbed, but how you make a positive difference to the world." – Roy T. Bennett
"Life is what happens when you're busy making other plans." – John Lennon
"The road to success and the road to failure are almost exactly the same." – Colin R. Davis
Famous Inspiring Quotes
"Be yourself; everyone else is already taken." – Oscar Wilde
"To be or not to be, that is the question." – William Shakespeare
"I have nothing to offer but blood, toil, tears, and sweat." – Winston Churchill
"Injustice anywhere is a threat to justice everywhere." – Martin Luther King Jr.
"Two things are infinite: the universe and human stupidity; and I'm not sure about the universe." – Albert Einstein
"I think, therefore I am." – René Descartes
"To love and be loved is to feel the sun from both sides." – David Viscott
"Give me liberty, or give me death!" – Patrick Henry
"Not all those who wander are lost." – J.R.R. Tolkien
"We must be the change we wish to see in the world." – Mahatma Gandhi
"The only thing we have to fear is fear itself." – Franklin D. Roosevelt
"Man is free at the moment he wishes to be." – Voltaire
"If you want to be happy, be." – Leo Tolstoy
"The unexamined life is not worth living." – Socrates
"The future belongs to those who prepare for it today." – Malcolm X
"Whenever you find yourself on the side of the majority, it is time to pause and reflect." – Mark Twain
"If you can dream it, you can do it." – Walt Disney
"The only true wisdom is in knowing you know nothing." – Socrates
"Liberty, when it begins to take root, is a plant of rapid growth." – George Washington
Quotes To Keep You Inspired
"The only way to achieve the impossible is to believe it is possible." – Charles Kingsleigh
"The harder you work for something, the greater you'll feel when you achieve it."
"Success is no accident. It is hard work, perseverance, learning, studying, sacrifice, and most of all, love of what you are doing or learning to do." – Pelé
"Opportunities don't happen. You create them." – Chris Grosser
"It's not about how hard you hit. It's about how hard you can get hit and keep moving forward." – Rocky Balboa
"Your time is limited, don't waste it living someone else's life." – Steve Jobs
"The way to get started is to quit talking and begin doing." – Walt Disney
"Success usually comes to those who are too busy to be looking for it." – Henry David Thoreau
"Believe you can and you're halfway there." – Theodore Roosevelt
"Don't be afraid to give up the good to go for the great." – John D. Rockefeller
"I find that the harder I work, the more luck I seem to have." – Thomas Jefferson
"Success is the sum of small efforts, repeated day in and day out." – Robert Collier
"If you are working on something exciting that you really care about, you don't have to be pushed. The vision pulls you." – Steve Jobs
"People often say that motivation doesn't last. Well, neither does bathing — that's why we recommend it daily." – Zig Ziglar
"The future depends on what you do today." – Mahatma Gandhi
"The only limit to our realization of tomorrow is our doubts of today." – Franklin D. Roosevelt
"The only place where success comes before work is in the dictionary." – Vidal Sassoon
"Dream big and dare to fail." – Norman Vaughan
"What you get by achieving your goals is not as important as what you become by achieving your goals." – Zig Ziglar
If you would like more inspirational quotes and words, then be sure to check out: