22 Touching Quotes About the Death of A Father
The only terrible thing about having had such a wonderful father? Is how hard it is to have to say goodbye to him. And to miss him every single day.
"It's so much darker when a light goes out than it would have been if it had never shone." John Steinbeck
Of course, it's true what 'they' say – time certainly helps. And it does get easier eventually, but only because you learn to adjust and live within your new normal.
"I should know enough about loss to realize that you never really stop missing someone-you just learn to live around the huge gaping hole of their absence." Alyson Noel
I remember when my family and I were preparing the eulogy for my much-loved father's funeral service. We were still at that shocked, initial stage of grief.
Completely clueless as to the rocky road of grief ahead of us all. Fumbling around with preparations, we searched for quotes that would be fitting.
Not just for the eulogy and such, but for us personally to make some sense of what had happened. Words such as these helped, even just a little. I hope they do for you too.
Moving Quotes On Losing And Missing A Father
"I love you every day. And now I will miss you every day."
Mitch Albom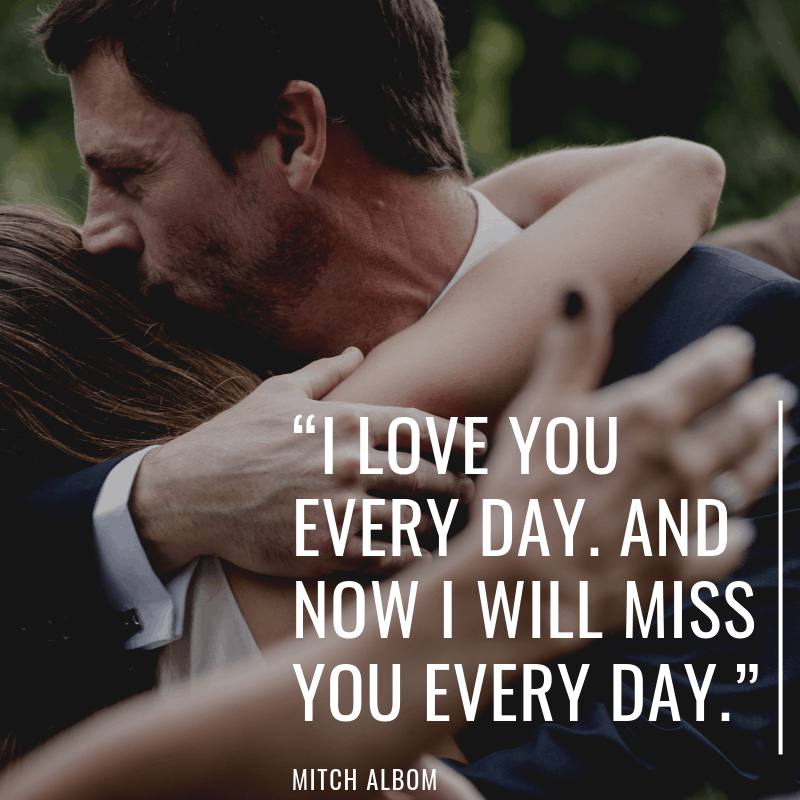 "Grief is like the ocean; it comes on waves ebbing and flowing. Sometimes the water is calm, and sometimes it is overwhelming. All we can do is learn to swim."
Vicki Harrison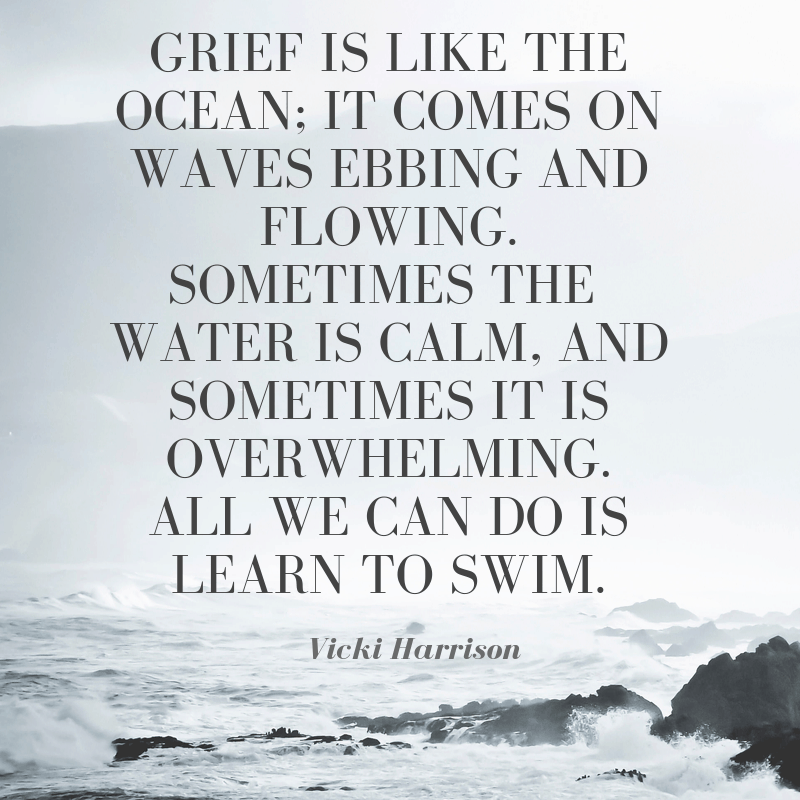 Inspiring Quotes About Death That Bring Hope & Peace
"Everything I do in my life I do to make my mum and dad proud. I want to carry on in my dad's footsteps and make sure that his legacy lives on forever."
Bindi Irwin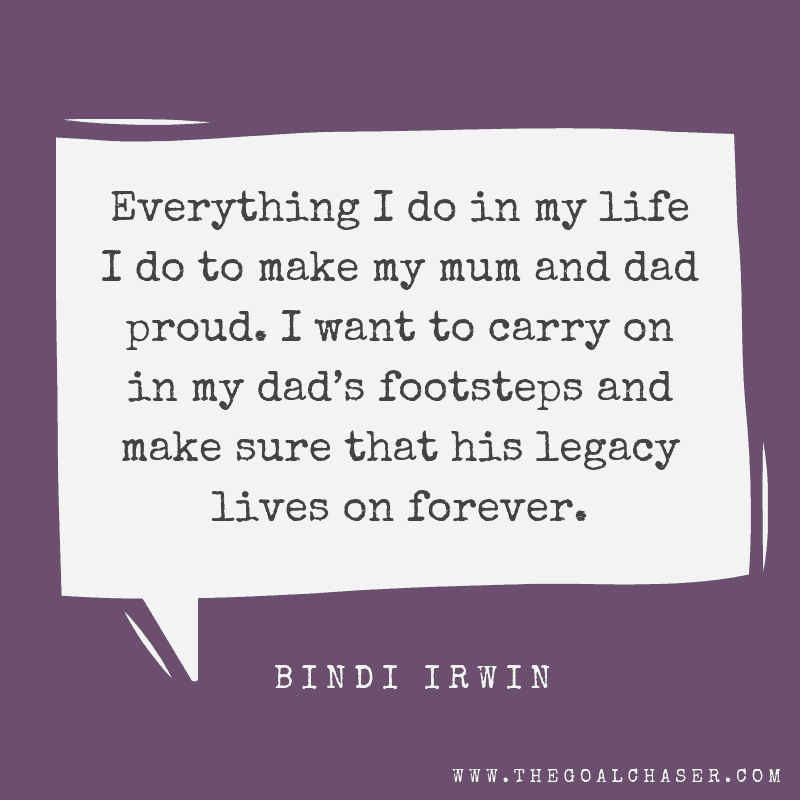 "It doesn't matter who my father was; it matters who I remember he was."
Anne Sexton
"Wherever you find a great man, you will find a great mother or a great wife standing behind him — or so they used to say. It would be interesting to know how many great women have had great fathers and husbands behind them." Dorothy L. Sayers
"He didn't tell me how to live; he lived and let me watch him do it."
Clarence Budington Kelland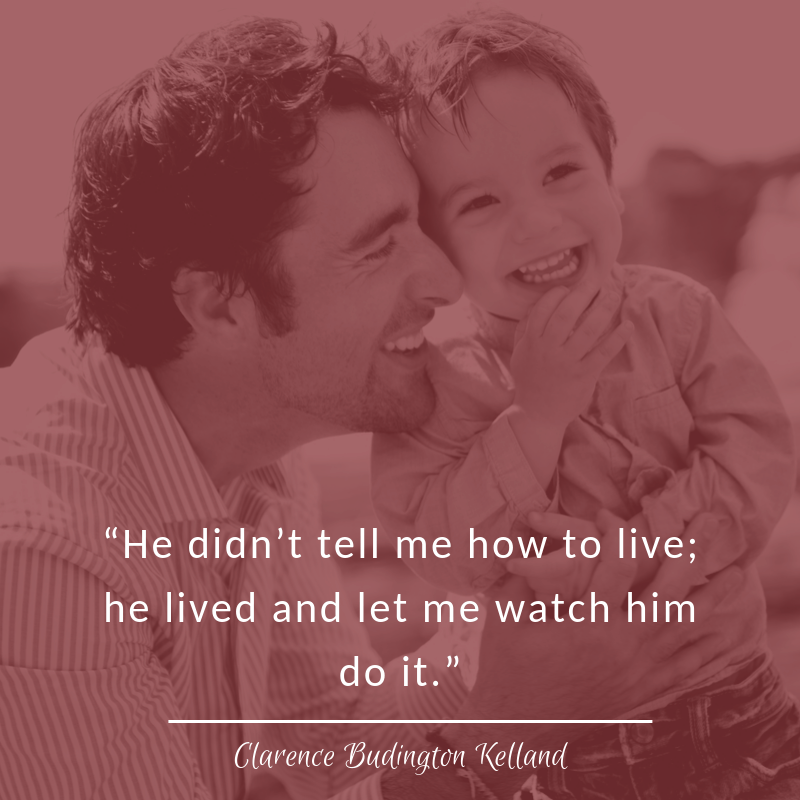 "When a great man dies, for years the light he leaves behind him, lies on the paths of men."
Henry Wadsworth Longfellow
"Where you used to be, there is a hole in the world, which I find myself constantly walking around in the daytime and falling in at night. I miss you like hell."
Edna St. Vincent Millay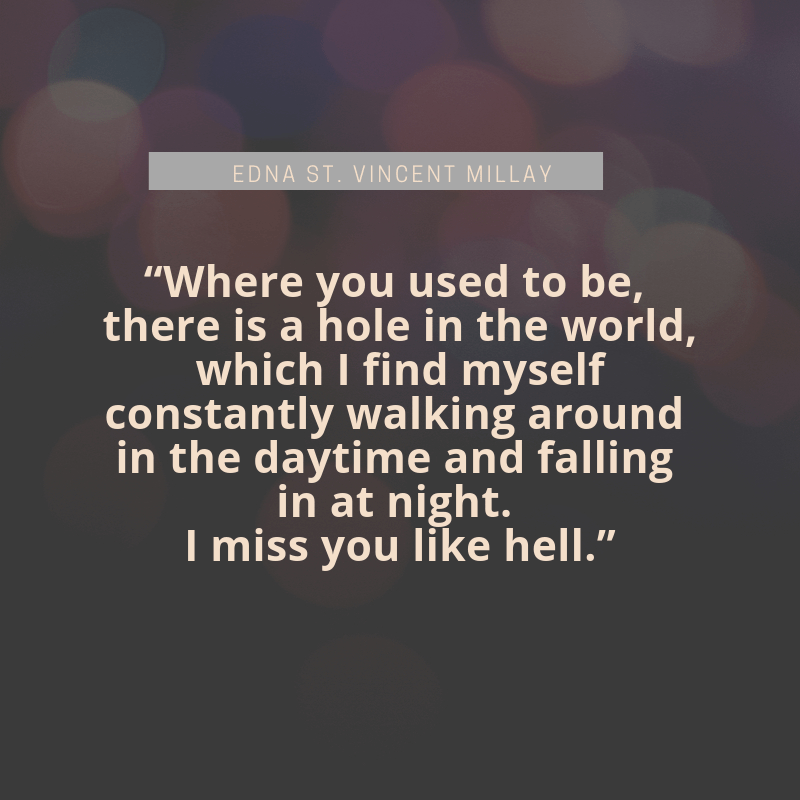 "The pain passes, but the beauty remains."
Pierre Auguste Renoir
"There is no expiration date on the love between a father and his child."
Jennifer Williamson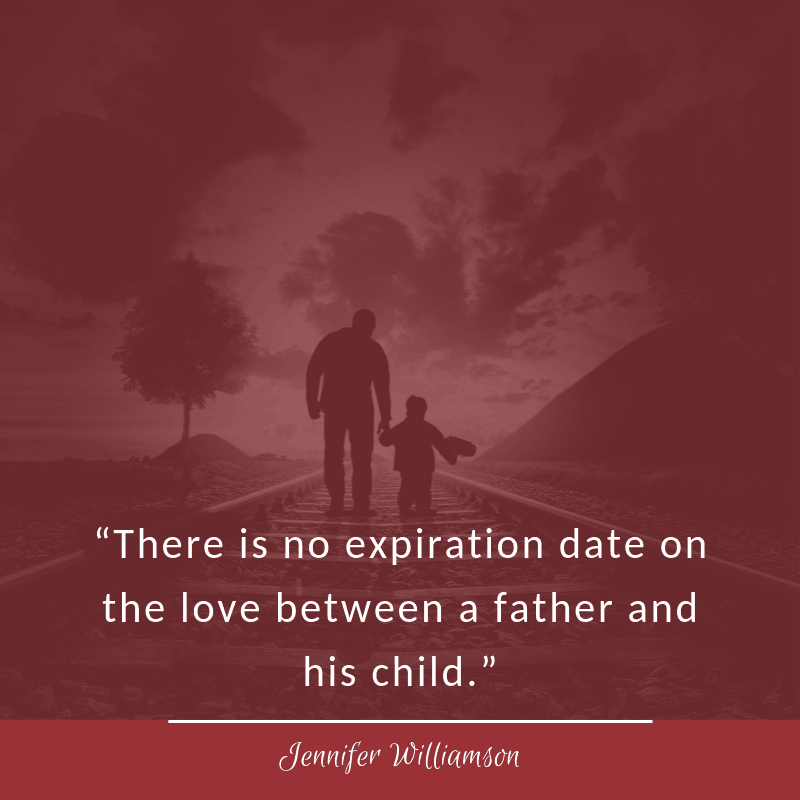 "Death is a challenge. It tells us not to waste time… It tells us to tell each other right now that we love each other."
Leo Buscaglia
"A father is neither an anchor to hold us back, nor a sail to take us there, but a guiding light whose love shows us the way."
Unknown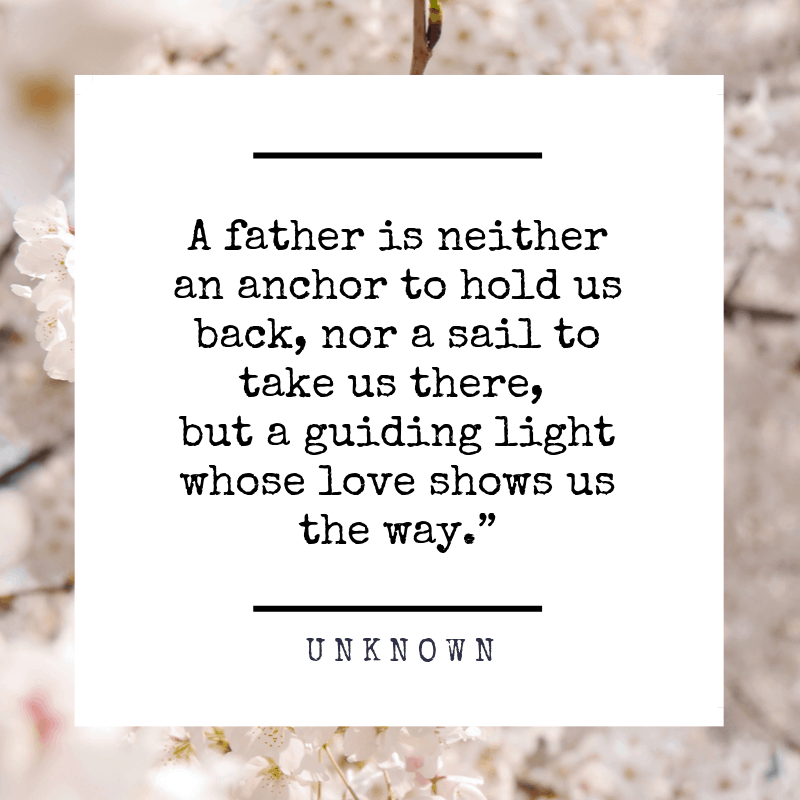 "The risk of love is loss, and the price of loss is grief – But the pain of grief is only a shadow when compared with the pain of never risking love."
Hilary Stanton Zunin
"Death ends a life, not a relationship."
Robert Benchley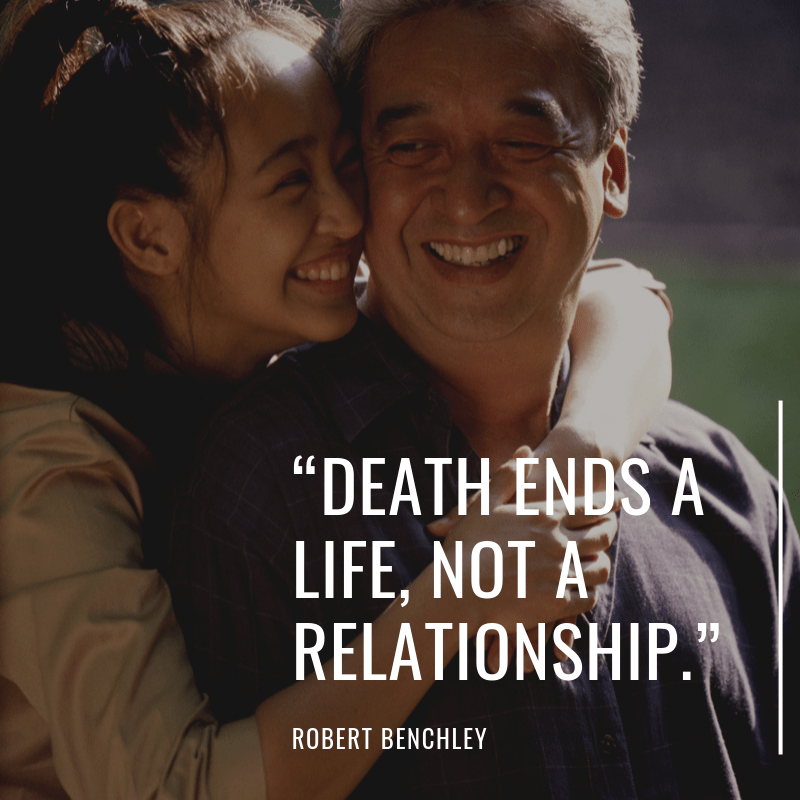 "No one ever told me that grief felt so like fear."
C.S. Lewis
"Only people who are capable of loving strongly can also suffer great sorrow, but this same necessity of loving serves to counteract their grief and heals them."
Leo Tolstoy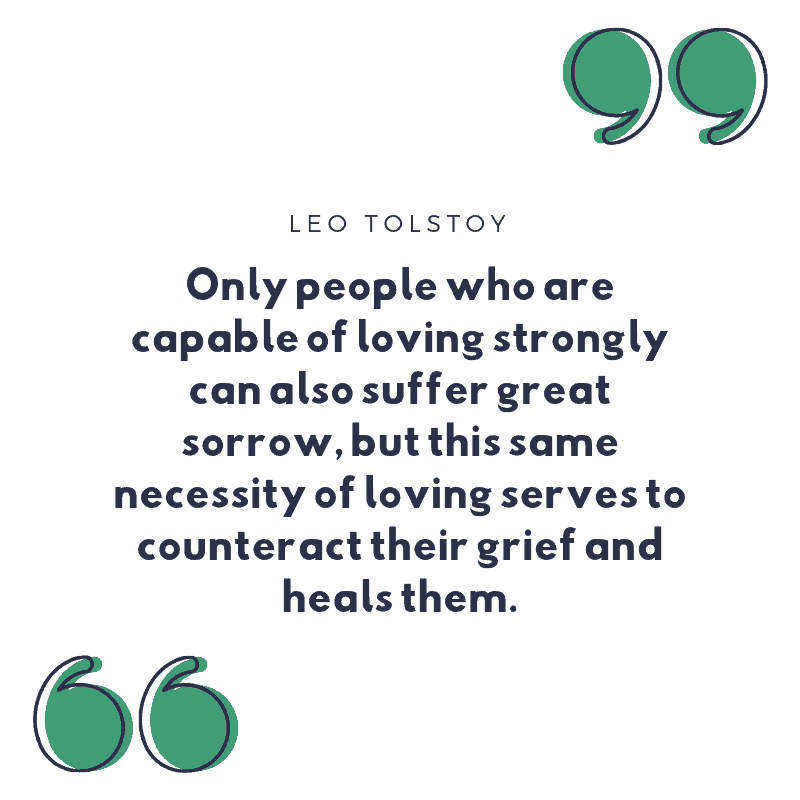 "Perhaps they are not stars in the sky, but rather openings where our loved ones shine down to let us know they are happy."
Eskimo Proverb
"There is no grief like the grief that does not speak."
Henry Wordsworth
"When my father didn't have my hand, he had my back."
Linda Poindexter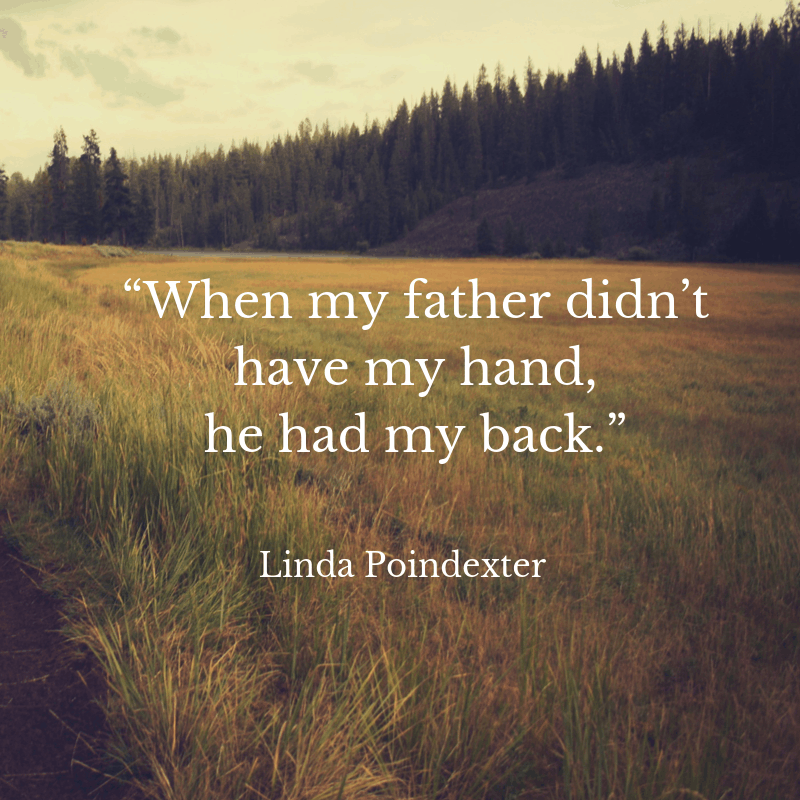 "You will lose someone you can't live without, and your heart will be badly broken, and the bad news is that you never completely get over the loss of your beloved. But this is also the good news. They live forever in your broken heart that doesn't seal back up. And you come through. It's like having a broken leg that never heals perfectly—that still hurts when the weather gets cold, but you learn to dance with the limp."
Anne Lamott
"If I can see pain in your eyes then share with me your tears. If I can see joy in your eyes, then share with me your smile."
Santosh Kalwar
On The Death Of A Father Quotes
"When someone you love becomes a memory, the memory becomes a treasure." Unknown
"Death ends a life, not a relationship." Mitch Albom
"No matter where I am, your spirit will be beside me. For I know that no matter what, you will always be with me." Tram-Tiara T. Von Reichenbach
"Say not in grief 'he is no more' but in thankfulness that he was." Hebrew Proverb
Missing Dad Quotes & Sayings
"He didn't tell me how to live; he lived, and let me watch him do it." Clarence Budington Kelland
"The death of a beloved is an amputation." C.S. Lewis
"It's so much darker when a light goes out than it would have been if it had never shone." John Steinbeck
"If there ever comes a day when we can't be together, keep me in your heart. I'll stay there forever." A.A. Milne
"To live in hearts we leave behind is not to die." Thomas Campbell
"While we are mourning the loss of our father, others are rejoicing to meet him behind the veil." John Taylor
My hope is that you will find comfort in such a difficult time and help you to reflect on a dear father who will be greatly missed. Take care. Of yourself and your loved ones.
You may also like: