Encouraging Quotes About Life – To Lift Up Ourselves & Those Around Us
This collection of encouraging quotes about life are a powerful way to remind us (and those around us) of potential, possibilities and hope.
Sometimes we all just need a little reminder that things will get better, that we still have more 'in the tank' and that better days are upon us.
These quotes can help to encourage a more uplifting and positive mindset, they can inspire a different perspective on what is currently going on and they can remind us that there is help and hope around us.
Encouraging Quotes on Life
"There are moments when troubles enter our lives and we can do nothing to avoid them. But they are there for a reason. Only when we have overcome them will we understand why they were there." Paulo Coelho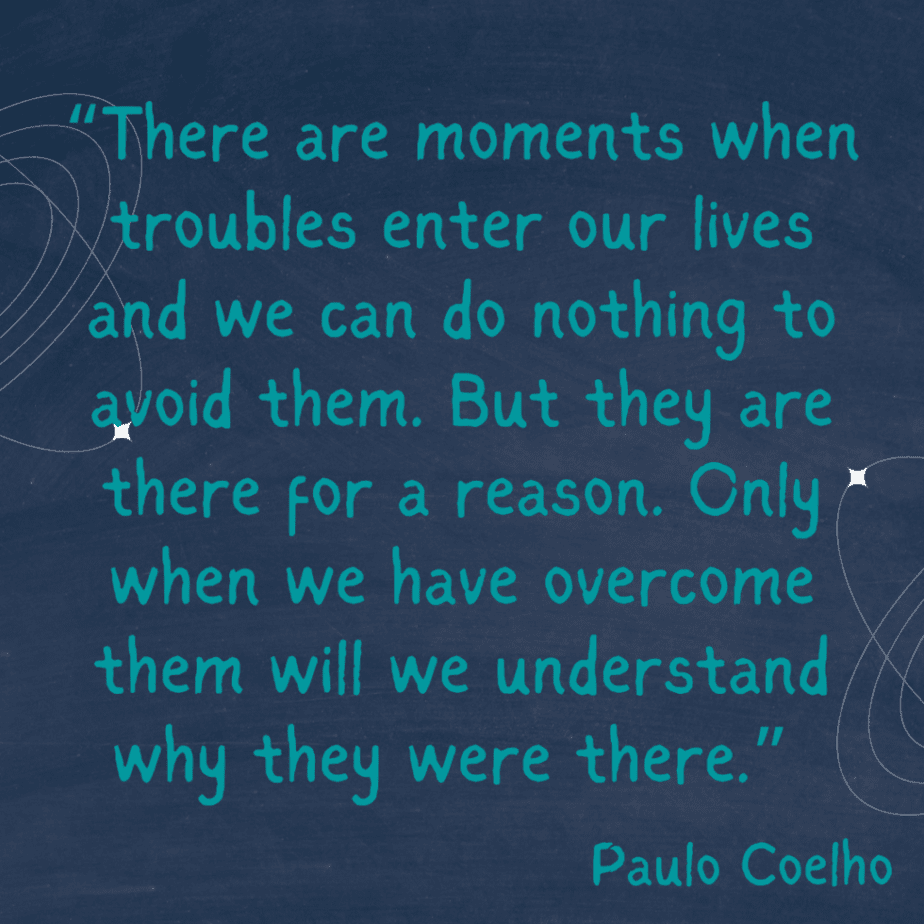 "It doesn't matter how slow you go as long as you don't stop." Confucius
"Perfection is not attainable, but if we chase perfection, we can catch excellence." Vince Lombardi
"What lies behind you and what lies in front of you, pales in comparison to what lies inside of you." Ralph Waldo Emerson
"It is during our darkest moments that we must focus to see the light." Aristotle Onassis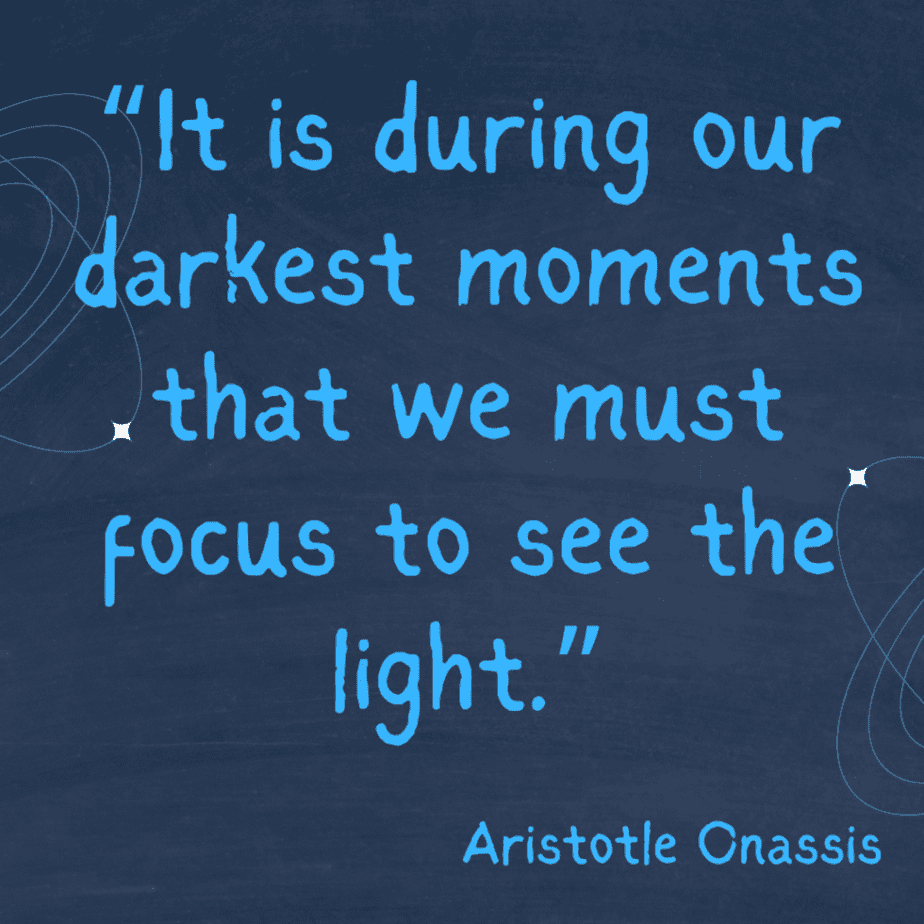 "Our chief want is someone who will inspire us to be what we know we could be." Ralph Waldo Emerson
"Embrace uncertainty. Some of the most beautiful chapters in our lives won't have a title until much later." Bob Goff
"Clouds come floating into my life, no longer to carry rain or usher storm, but to add color to my sunset sky." Rabindranath Tagore
"Put your heart, mind, and soul into even your smallest acts. This is the secret of success." Swami Sivananda
"Be faithful to that which exists within yourself." Andre Gide
"I can't change the direction of the wind, but I can adjust my sails to always reach my destination." Jimmy Dean
"You always pass failure on the way to success." Mickey Rooney
"When we seek to discover the best in others, we somehow bring out the best in ourselves." William Arthur Ward
"I hated every minute of training, but I said, 'Don't quit. Suffer now and live the rest of your life as a champion.'" Muhammad Ali
"In the middle of difficulty lies opportunity." Albert Einstein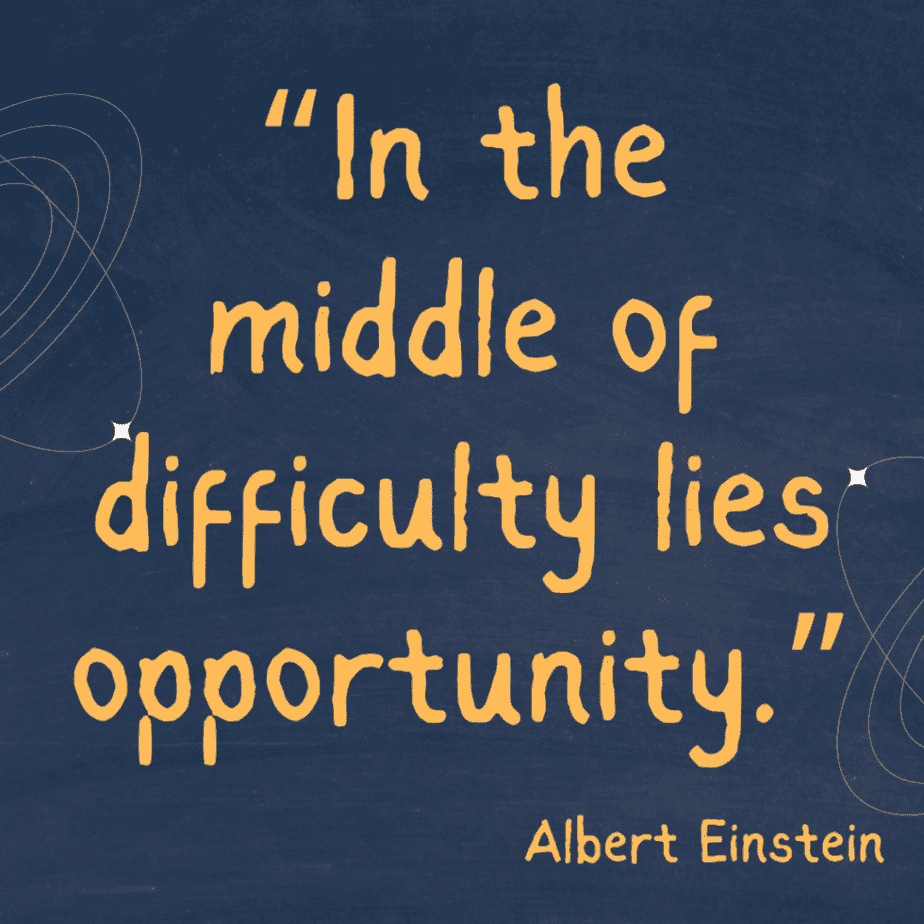 "When you get into a tight place and everything goes against you, till it seems as though you could not hang on a minute longer, never give up then, for that is just the place and time that the tide will turn." Harriet Beecher Stowe
"Come friends, it's not too late to seek a newer world." Alfred Lord Tennyson
"All we have to decide is what to do with the time that is given us." J.R.R. Tolkien
"I think that little by little I'll be able to solve my problems and survive." Frida Kahlo
"There is nothing impossible to him who will try." Alexander the Great
"Change your thoughts and you change your world." Norman Vincent Peale
"A man does not have to be an angel to be a saint." Albert Schweitzer
"Tomorrow is the most important thing in life. Comes into us at midnight very clean. It's perfect when it arrives and it puts itself in our hands. It hopes we've learned something from yesterday." John Wayne
"Treat a man as he is and he will remain as he is. Treat a man as he can and should be and he will become as he can and should be." Stephen R. Covey
"The heights by great men reached and kept were not attained by sudden flight, but they, while their companions slept, were toiling upward in the night." Henry Wadsworth Longfellow
"Someone is sitting in the shade today because someone planted a tree a long time ago." Warren Buffett
"The most authentic thing about us is our capacity to create, to overcome, to endure, to transform, to love and to be greater than our suffering." Ben Okri
"No matter what people tell you, words and ideas can change the world." Robin Williams
"How would your life be different if…You walked away from gossip and verbal defamation? Let today be the day…You speak only the good you know of other people and encourage others to do the same." Steve Maraboli
"I will love the light for it shows me the way, yet I will endure the darkness because it shows me the stars." Og Mandino
"Everything is within your power, and your power is within you." Janice Trachtman
"Do not sit still; start moving now. In the beginning, you may not go in the direction you want, but as long as you are moving, you are creating alternatives and possibilities." Rodolfo Costa
"Be an Encourager: When you encourage others, you boost their self-esteem, enhance their self-confidence, make them work harder, lift their spirits and make them successful in their endeavors. Encouragement goes straight to the heart and is always available. Be an encourager. Always." Roy T. Bennett
"He who has a why to live can bear almost any how." Friedrich Nietzsche
"Encouragement requires empathy and seeing the world from your spouse's perspective. We must first learn what is important to our spouse. Only then can we give encouragement. With verbal encouragement, we are trying to communicate, "I know. I care. I am with you. How can I help?" We are trying to show that we believe in him and in his abilities. We are giving credit and praise." Gary Chapman
"Anything's possible if you've got enough nerve." J.K. Rowling
"Never give up hope. All things are working for your good. One day, you'll look back on everything you've been through and thank God for it." Germany Kent
"The only person you are destined to become is the person you decide to be." Ralph Waldo Emerson
"It doesn't matter who you are, where you come from. The ability to triumph begins with you. Always." Oprah Winfrey
"The secret of health for both mind and body is not to mourn for the past, not to worry about the future, but to live the present moment wisely and earnestly." Buddha
"Cherish your visions and your dreams as they are the children of your soul, the blueprints of your ultimate achievements." Napoleon Hill
"If there were no night, we would not appreciate the day, nor could we see the stars and the vastness of the heavens. We must partake of the bitter with the sweet. There is a divine purpose in the adversities we encounter every day. They prepare, they purge, they purify, and thus they bless." James E. Faust
"Shoot for the moon and if you miss you will still be among the stars." Les Brown
"Once we believe in ourselves, we can risk curiosity, wonder, spontaneous delight, or any experience that reveals the human spirit." E. E. Cummings
"What makes the desert beautiful is that somewhere it hides a well." Antoine de Saint-Exupery
It can be easy to get caught up in our own lives and problems and forget about the people around us. But words of encouragement can go a long way in brightening someone else's day – and sometimes, those words come from the most unexpected places. So next time you're feeling low, or someone you know is going through a tough time, try reaching out with some kind of encouraging message. It might just be the pick-me-up they need to get through a tricky time.
For more inspirational and encouraging quotes, be sure to check out: