Deep Dark Quotes About Life
This collection of deep dark quotes are equal parts fascinating and terrifying.
What is 'darkness'?
In its simplest form, darkness is the absence of light. But it can also be much more than that. Darkness can be a physical thing, like a thick fog or the blackness of night. It can also be an emotional state, like sadness or despair.
And it can be a metaphor for evil or negativity.
Why is darkness so scary?
For many people, darkness is the most primal fear. It's the unknown, and it represents all that we're afraid of: loss, danger, death, and the dark side of ourselves. In horror movies, the darkest place is often where the most evil things happen. And in real life, too, this is often true.
When we can't see, we're more vulnerable. We can't defend ourselves against what might be coming for us. And so darkness becomes a symbol of our fears and our powerlessness.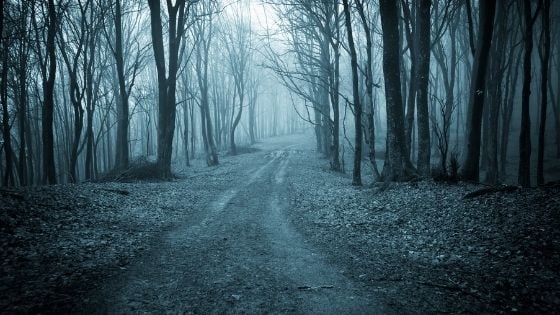 Deep Dark Quotes
These deep, dark quotes can help you to understand the power of darkness and how it can affect your life.
Whilst they may be dark, they are deeply meaningful and allow us to consider and question the dark places and their place in world.
Exploring darkness and being open to light is essential for a balanced life.
"Everyone is a moon, and has a dark side which he never shows to anybody." Mark Twain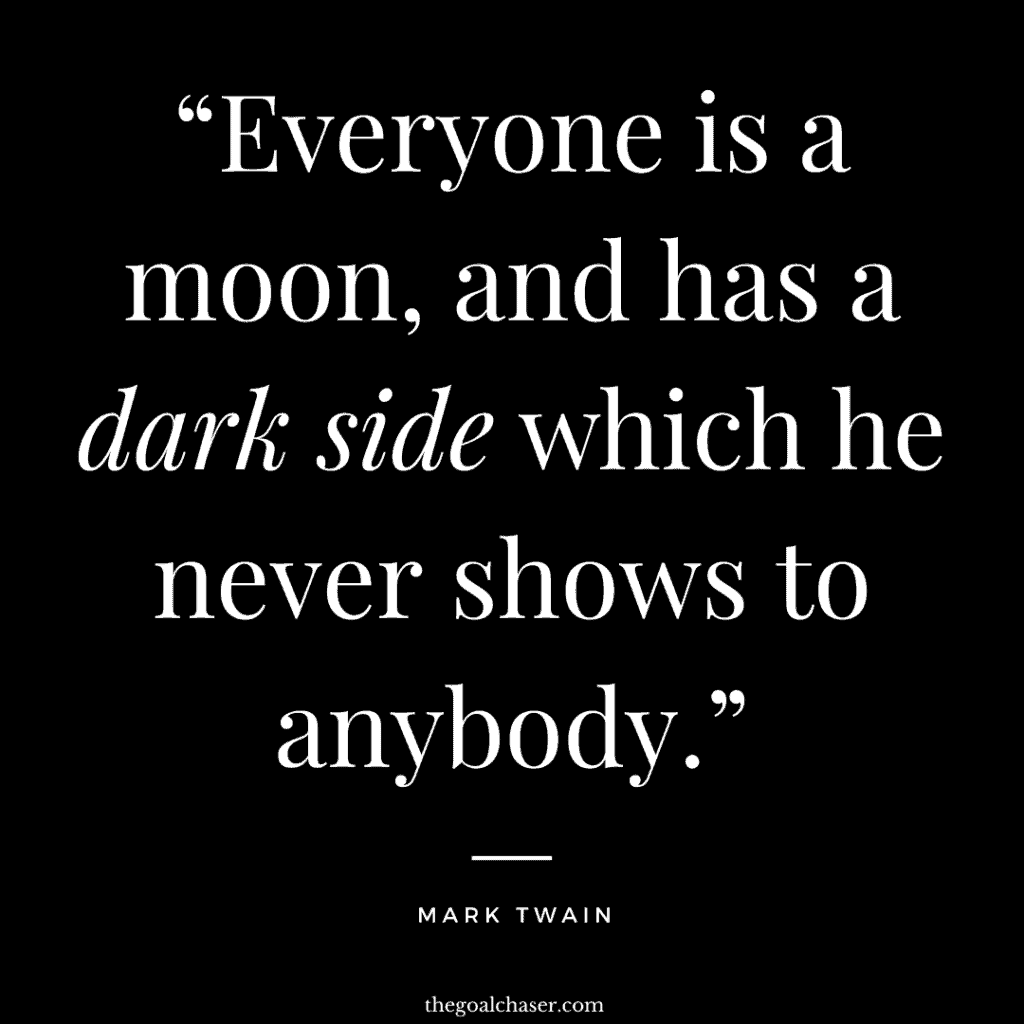 "Death is nothing, but to live defeated and inglorious is to die daily." Napoleon Bonaparte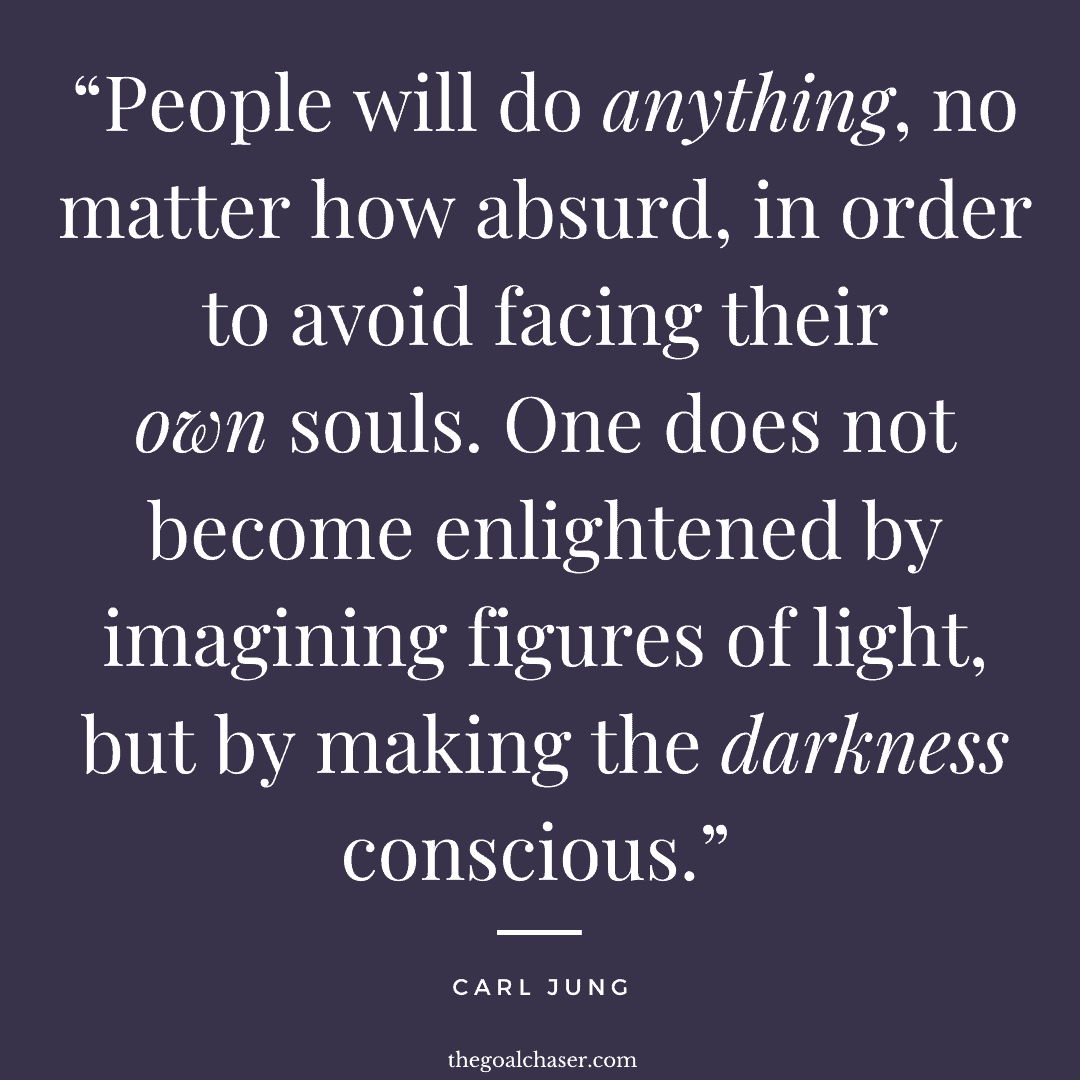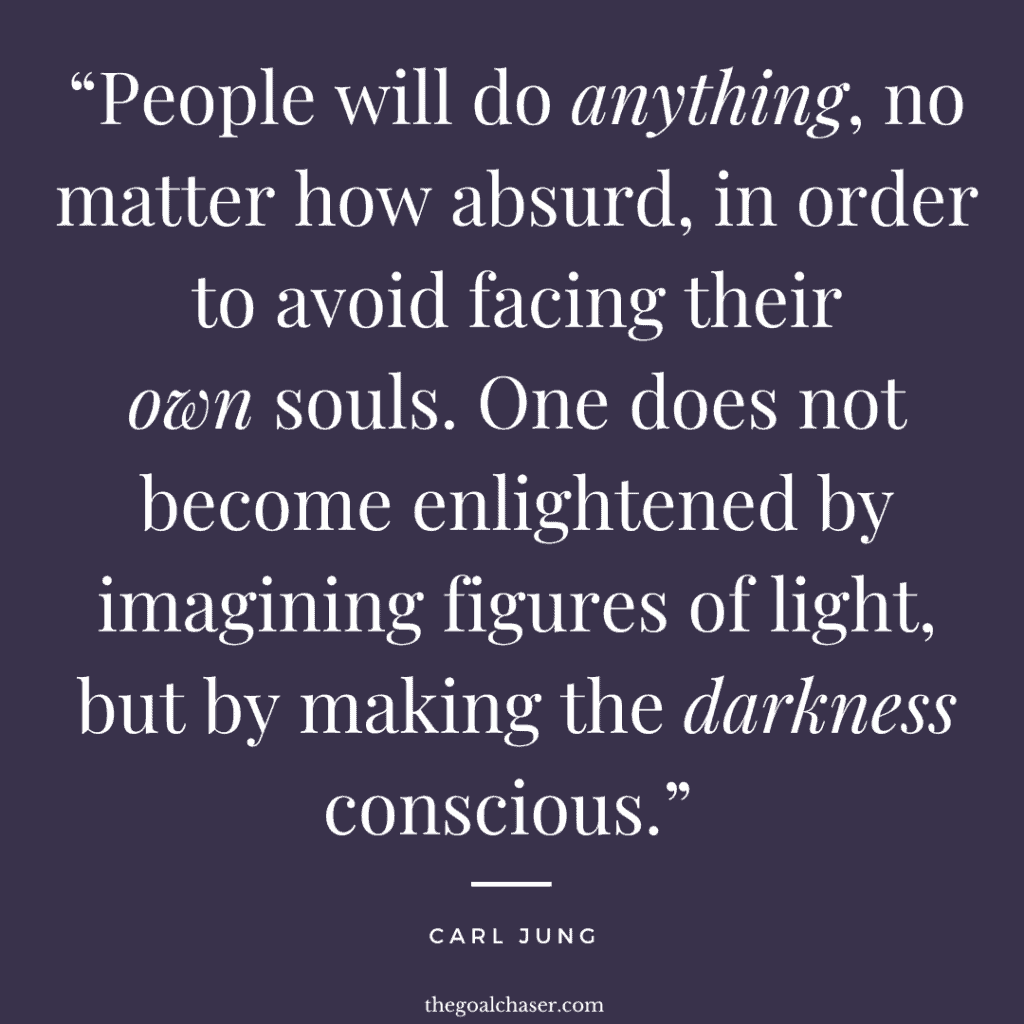 "People will do anything, no matter how absurd, in order to avoid facing their own souls. One does not become enlightened by imagining figures of light, but by making the darkness conscious." Carl Jung
"Hope is being able to see that there is light despite all of the darkness." Desmond Tutu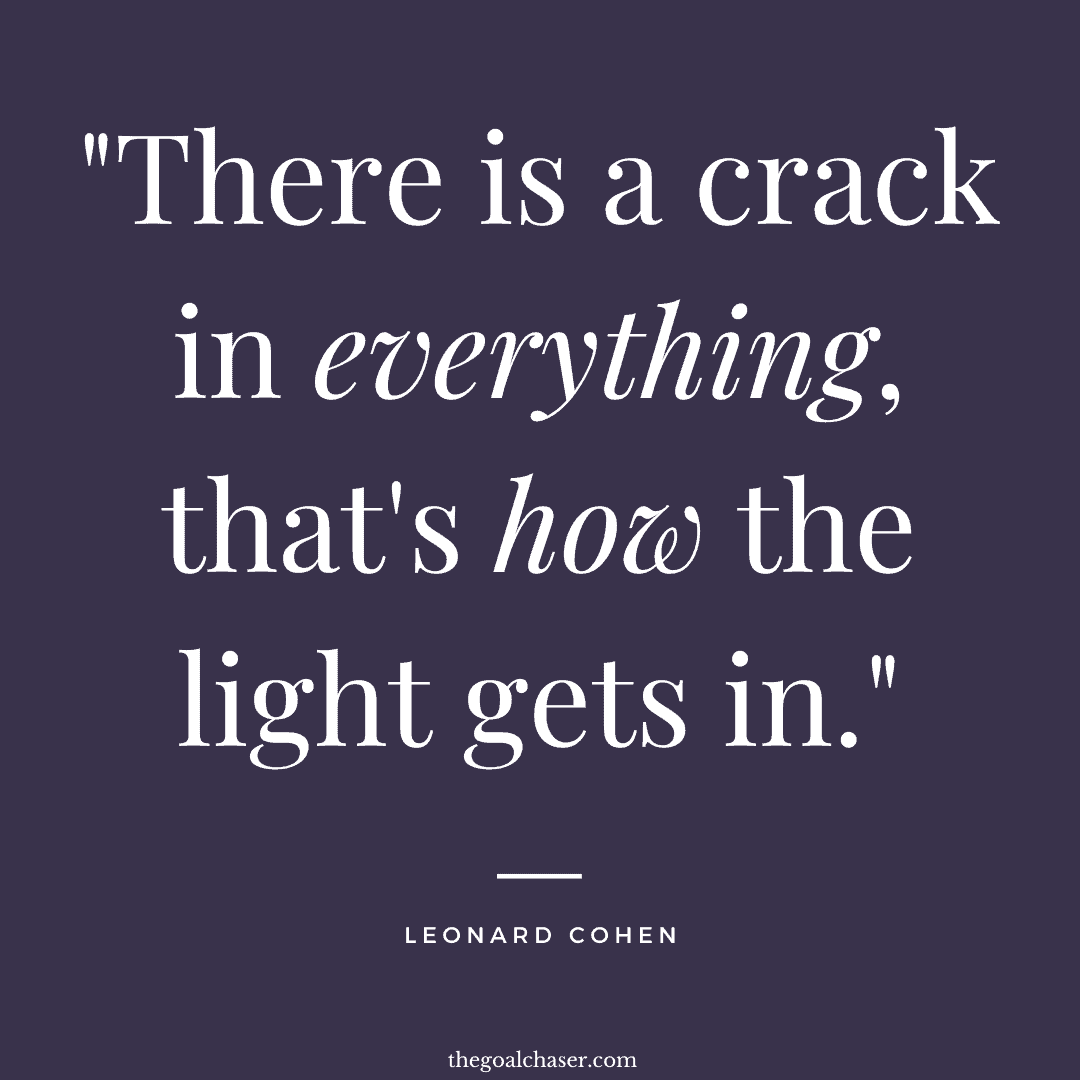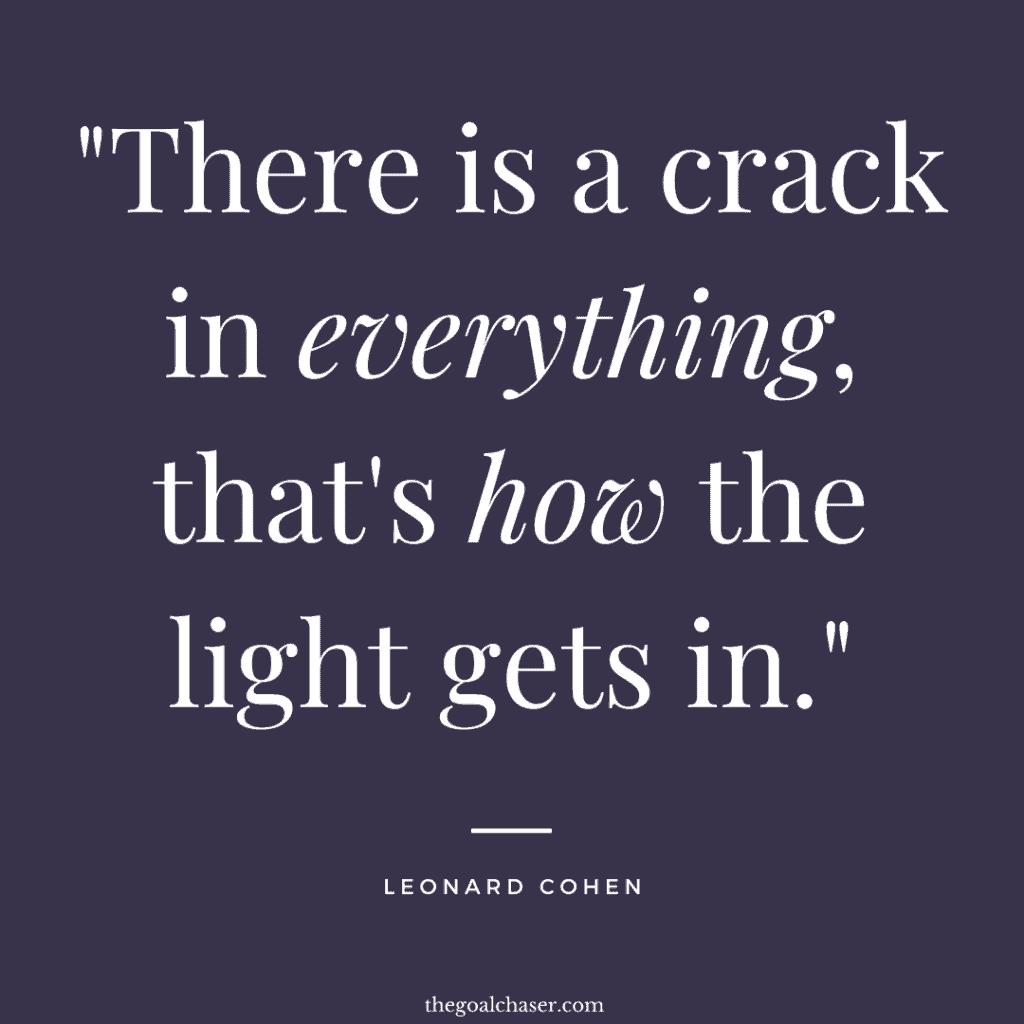 "There is a crack in everything, that's how the light gets in." Leonard Cohen
"What other dungeon is so dark as one's own heart! What jailer so inexorable as one's self!" Nathaniel Hawthorne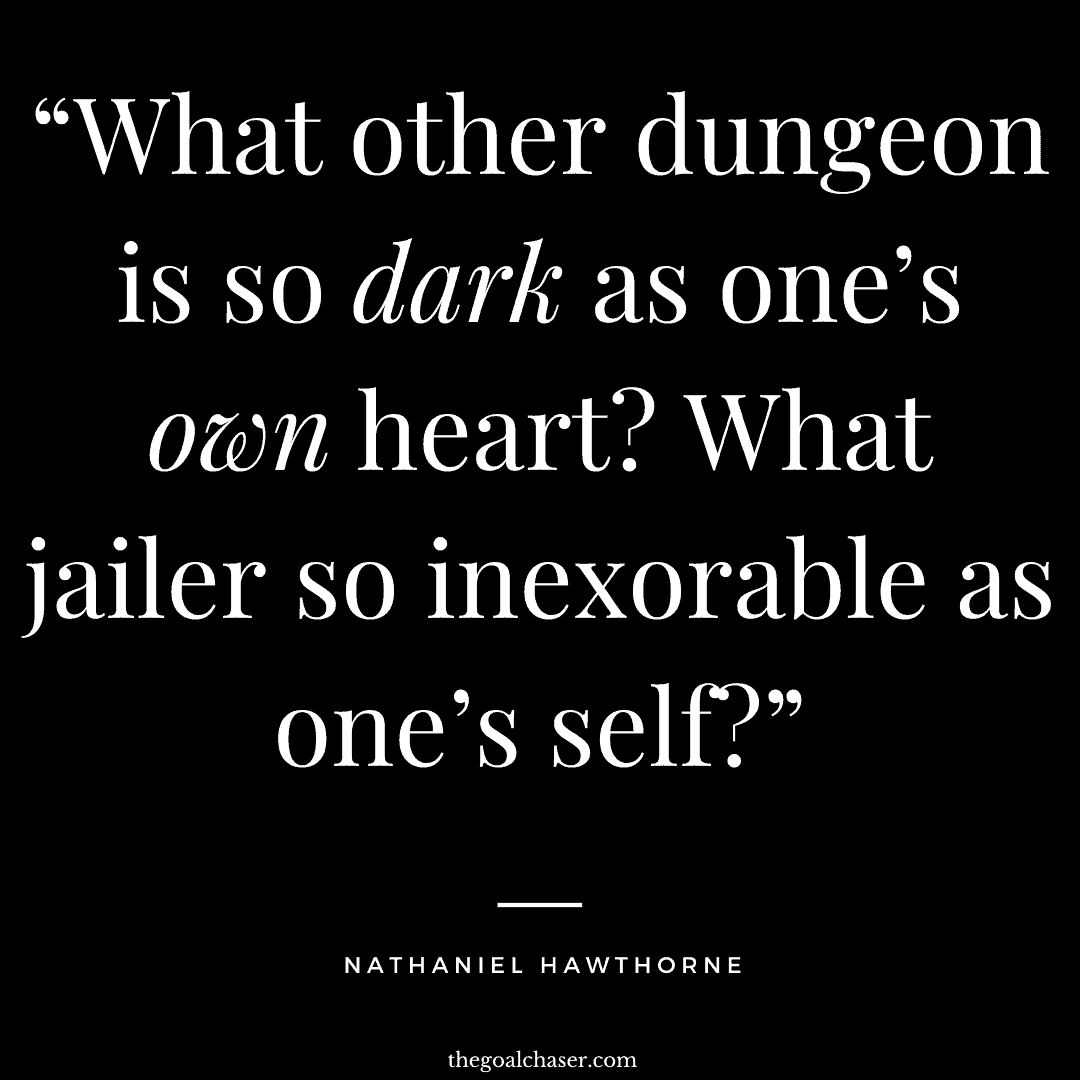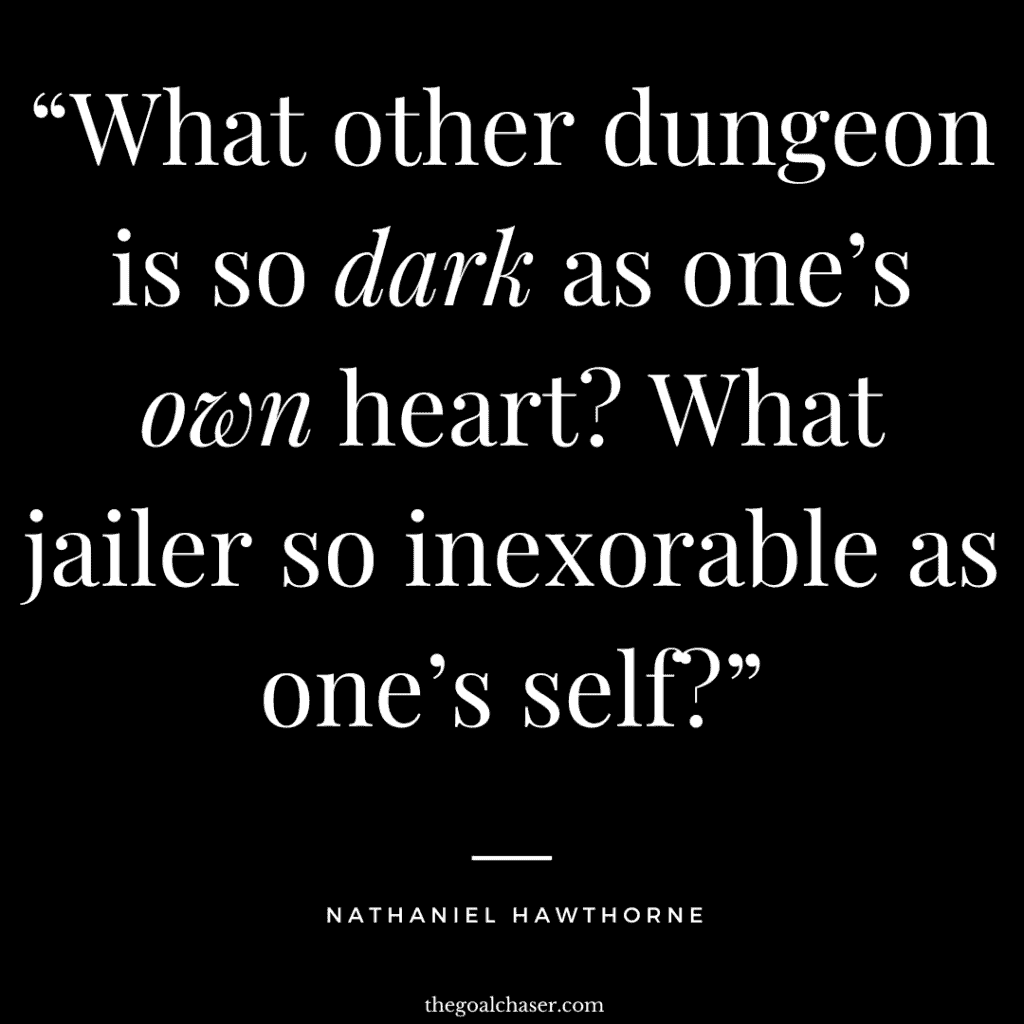 "In order for the light to shine so brightly, the darkness must be present." Francis Bacon
"What lies behind us and what lies before us are tiny matters compared to what lies within us." Ralph Waldo Emerson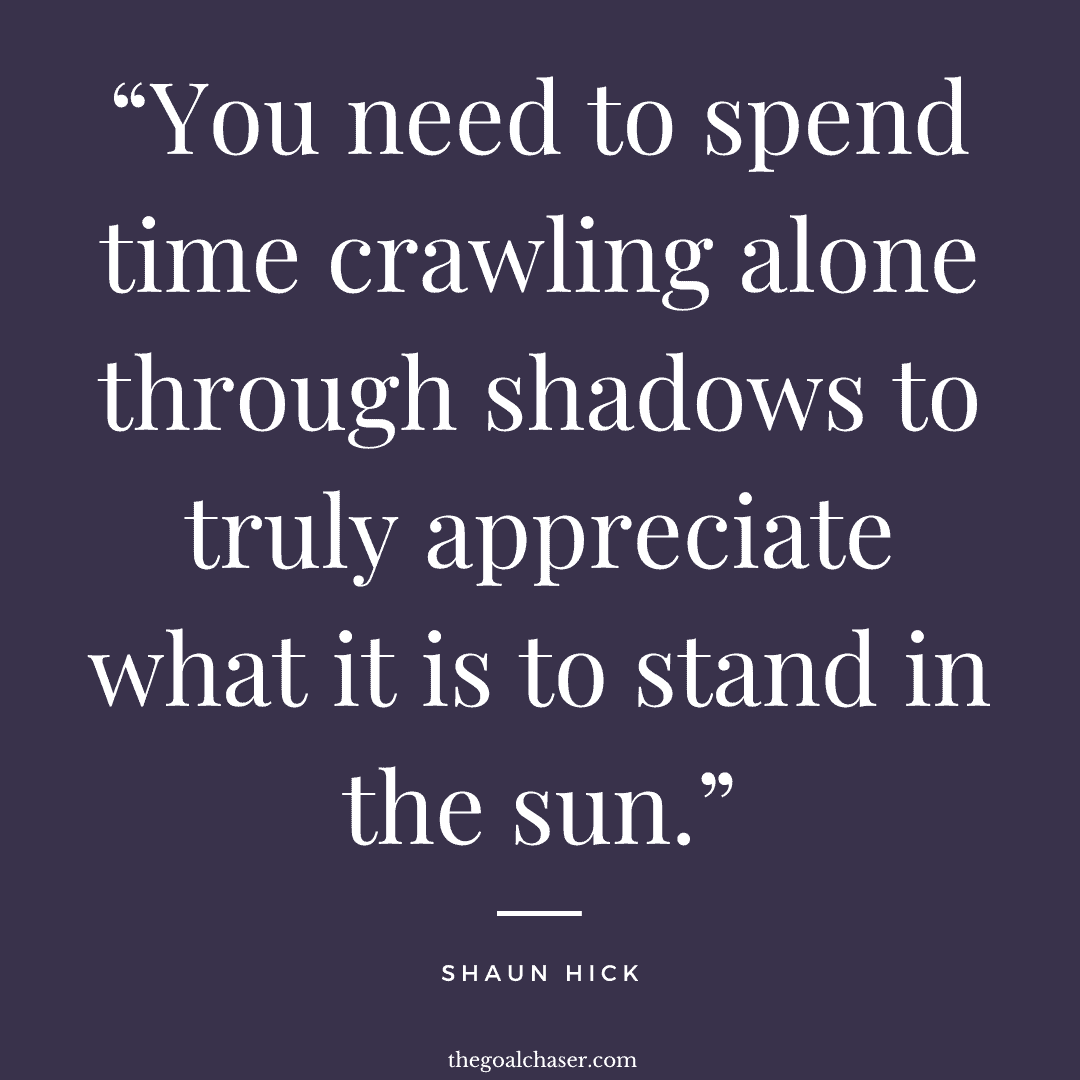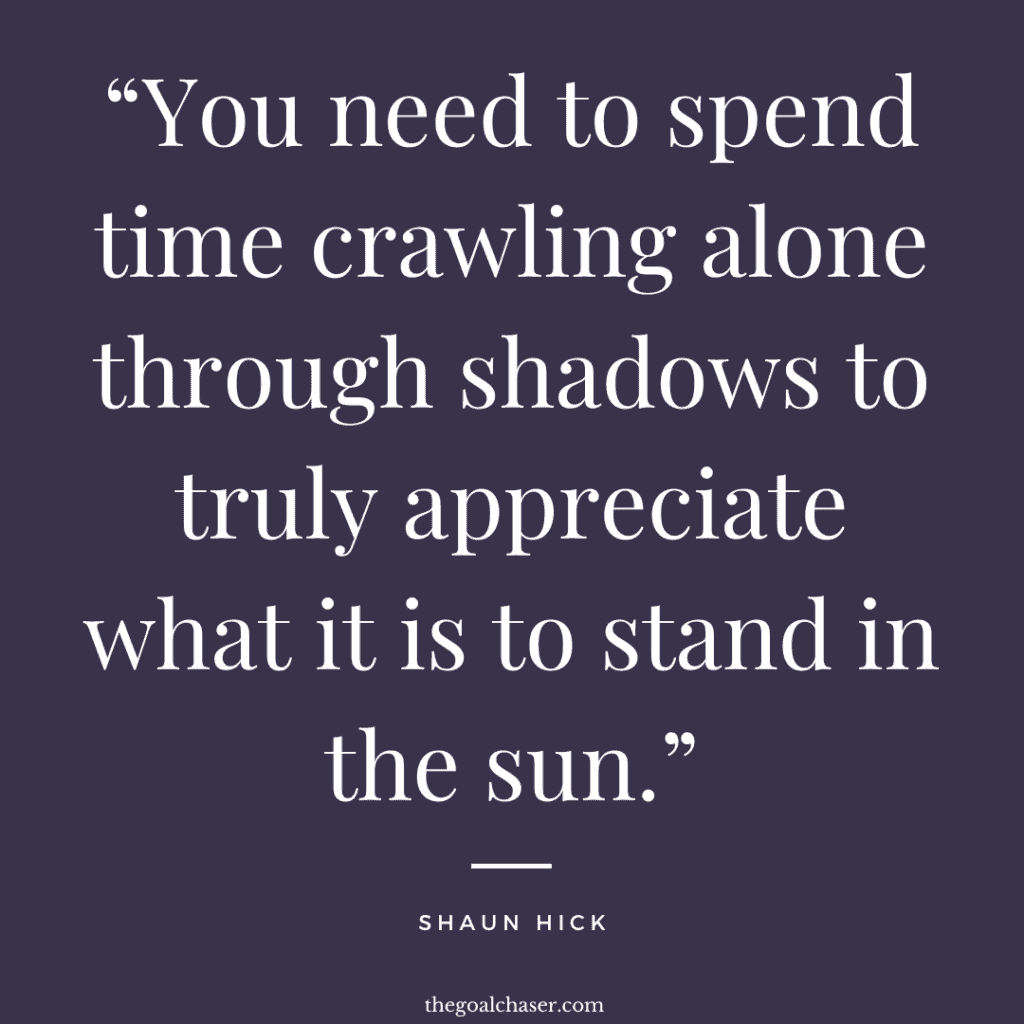 "You need to spend time crawling alone through shadows to truly appreciate what it is to stand in the sun." Shaun Hick
"I am a forest, and a night of dark trees: but he who is not afraid of my darkness, will find banks full of roses under my cypresses." Friedrich Nietzsche
Dark Quotes
"What hurts you, blesses you. Darkness is your candle." Rumi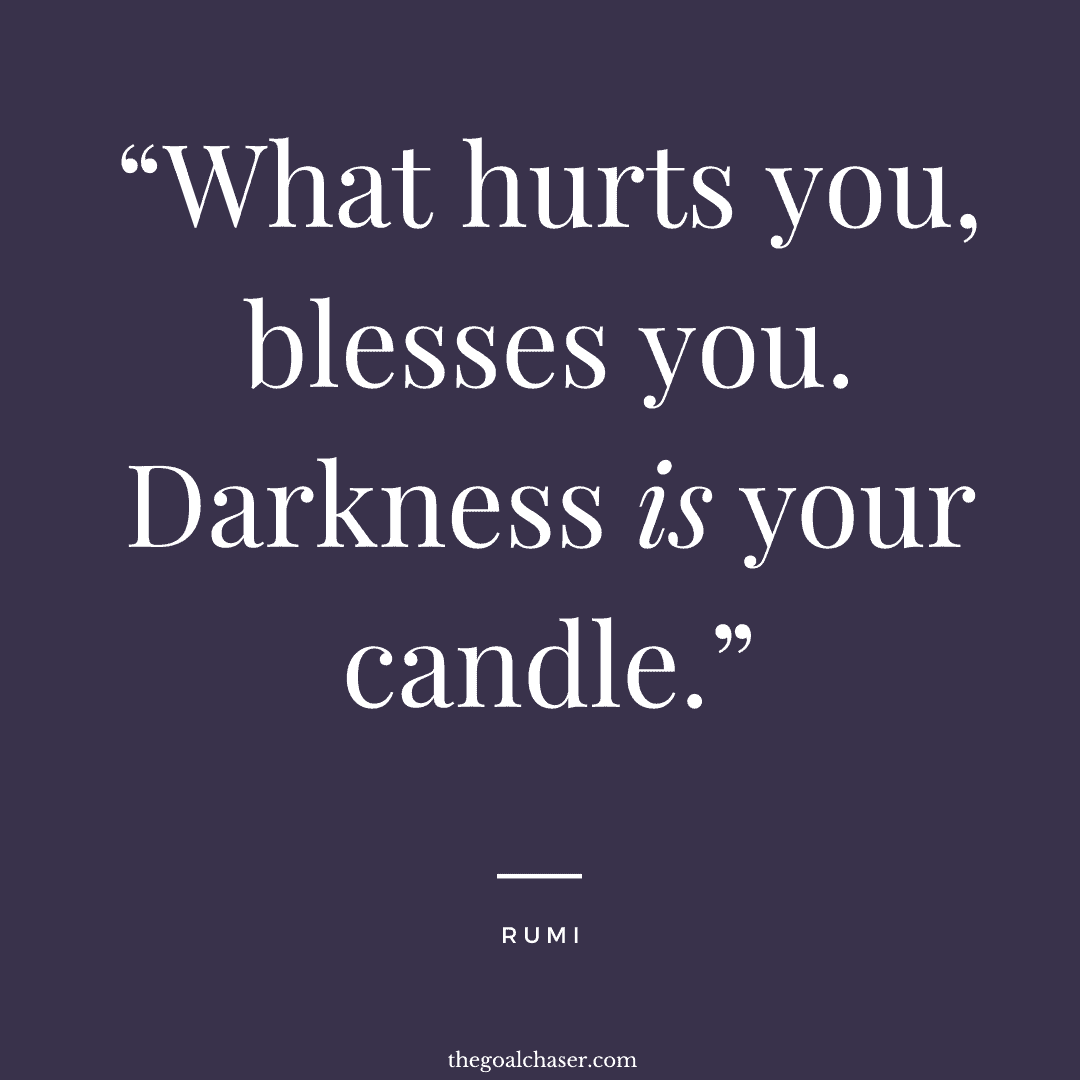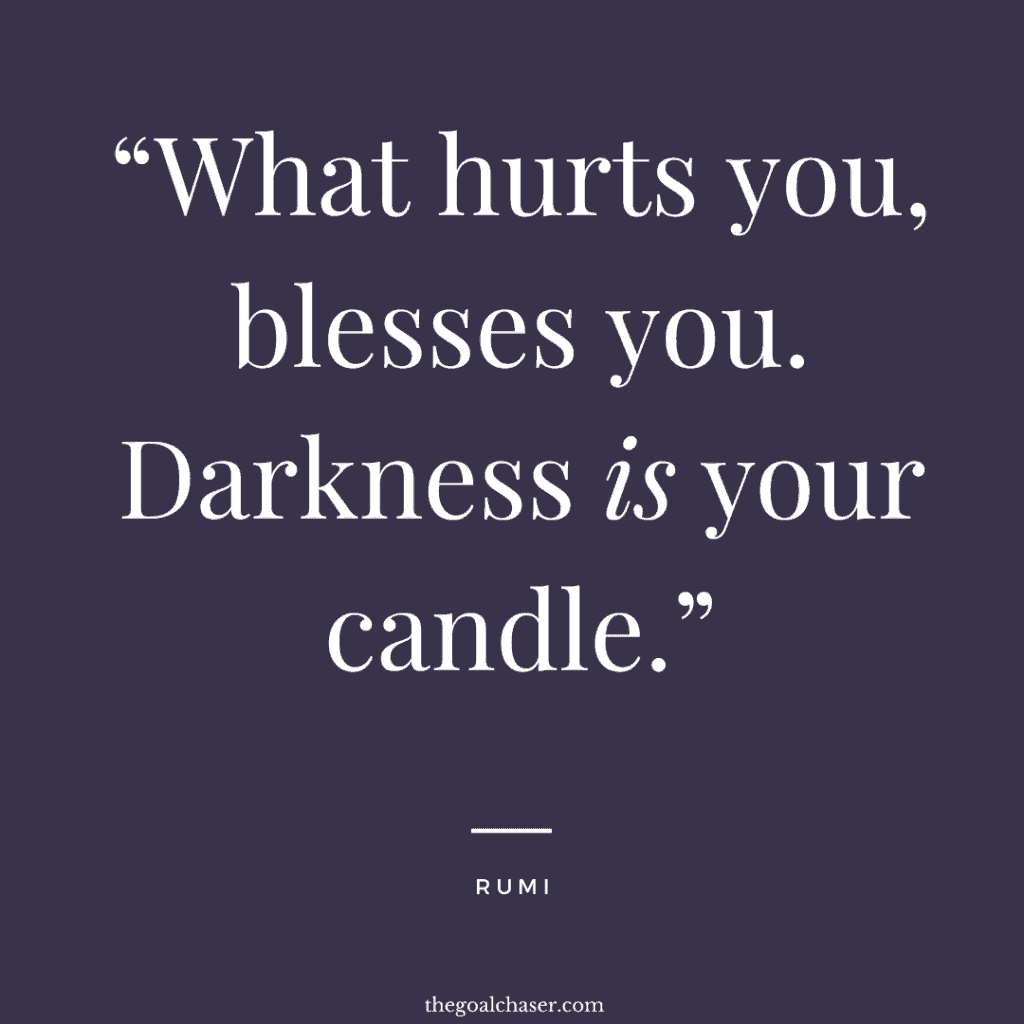 "We cast a shadow on something wherever we stand, and it is no good moving from place to place to save things; because the shadow always follows. Choose a place where you won't do harm – yes, choose a place where you won't do very much harm, and stand in it for all you are worth, facing the sunshine." E.M. Forster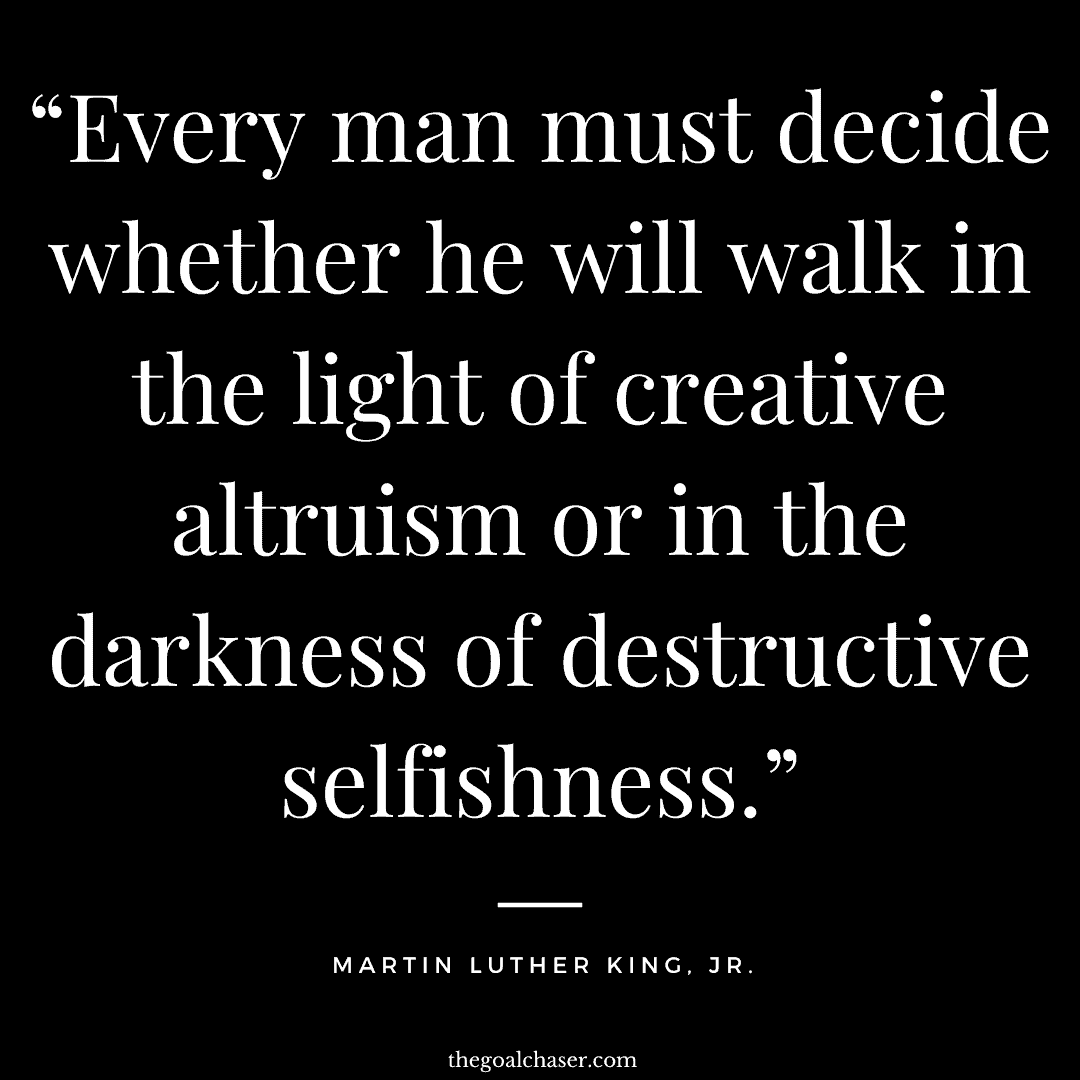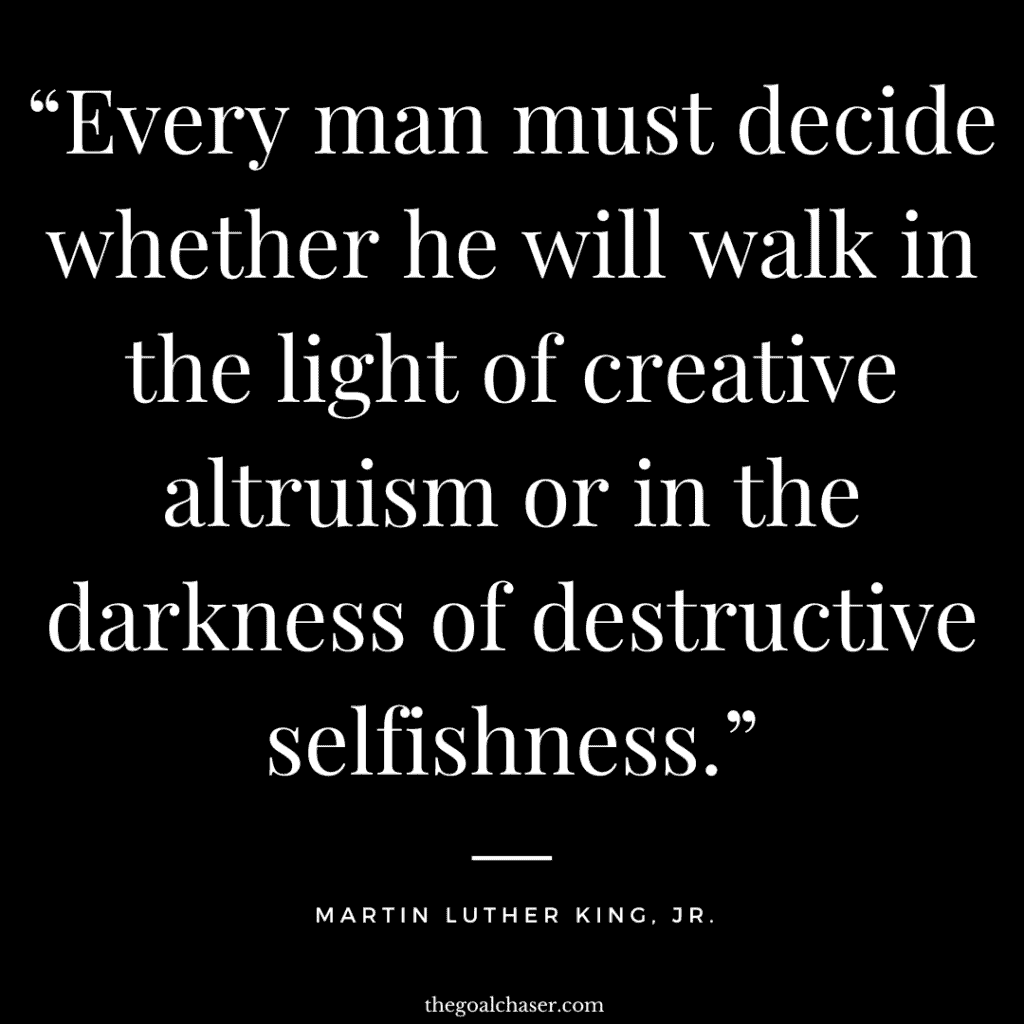 "Every man must decide whether he will walk in the light of creative altruism or in the darkness of destructive selfishness." Martin Luther King, Jr.
"Every moment of light and dark is a miracle." Walt Whitman
Darkness Quotes
"Education is the movement from darkness to light." Allan Bloom
"We can easily forgive a child who is afraid of the dark; the real tragedy of life is when men are afraid of the light." Plato
"It is better to light a candle than to curse the darkness." William L. Watkinson
"In the midst of darkness, light persists." Mahatma Gandhi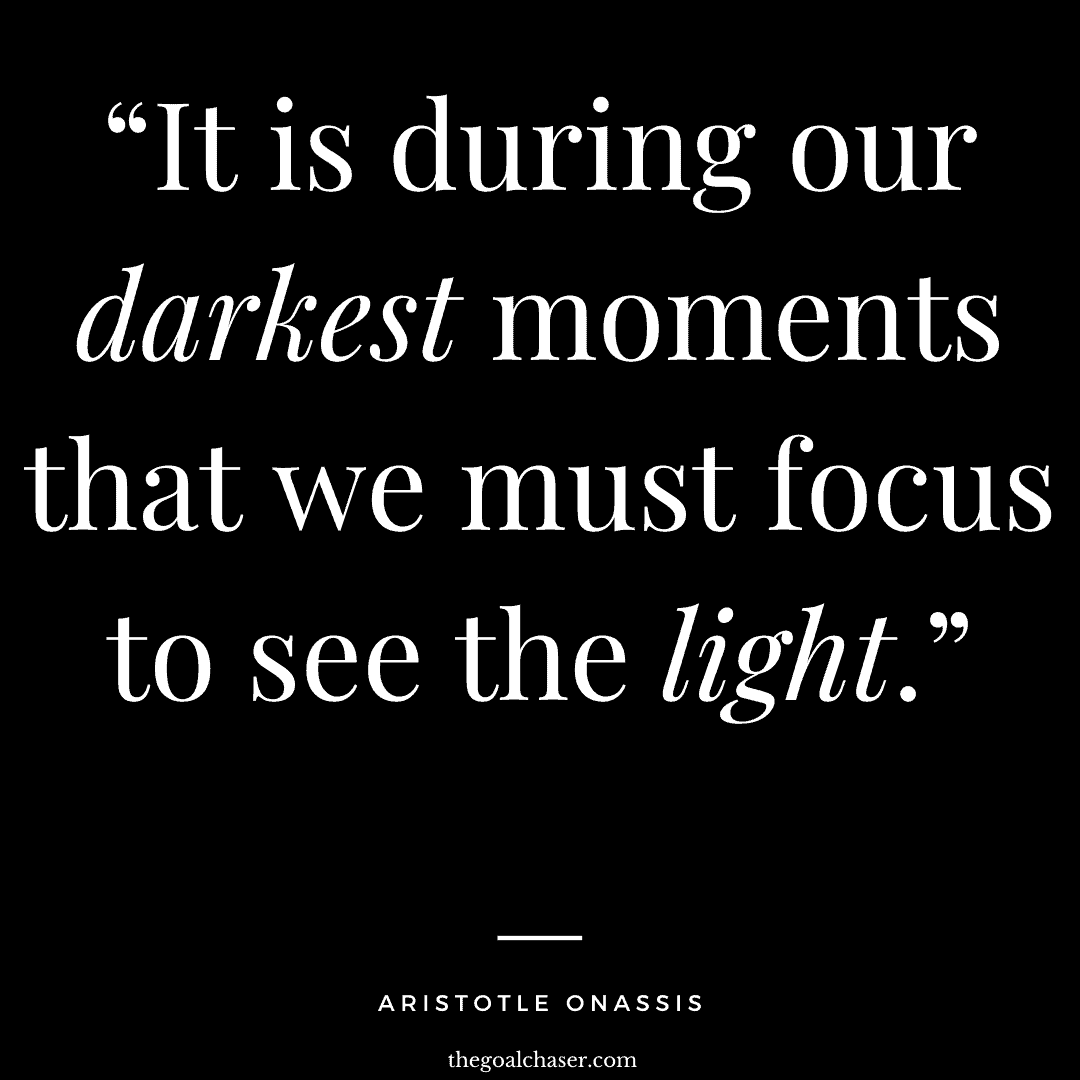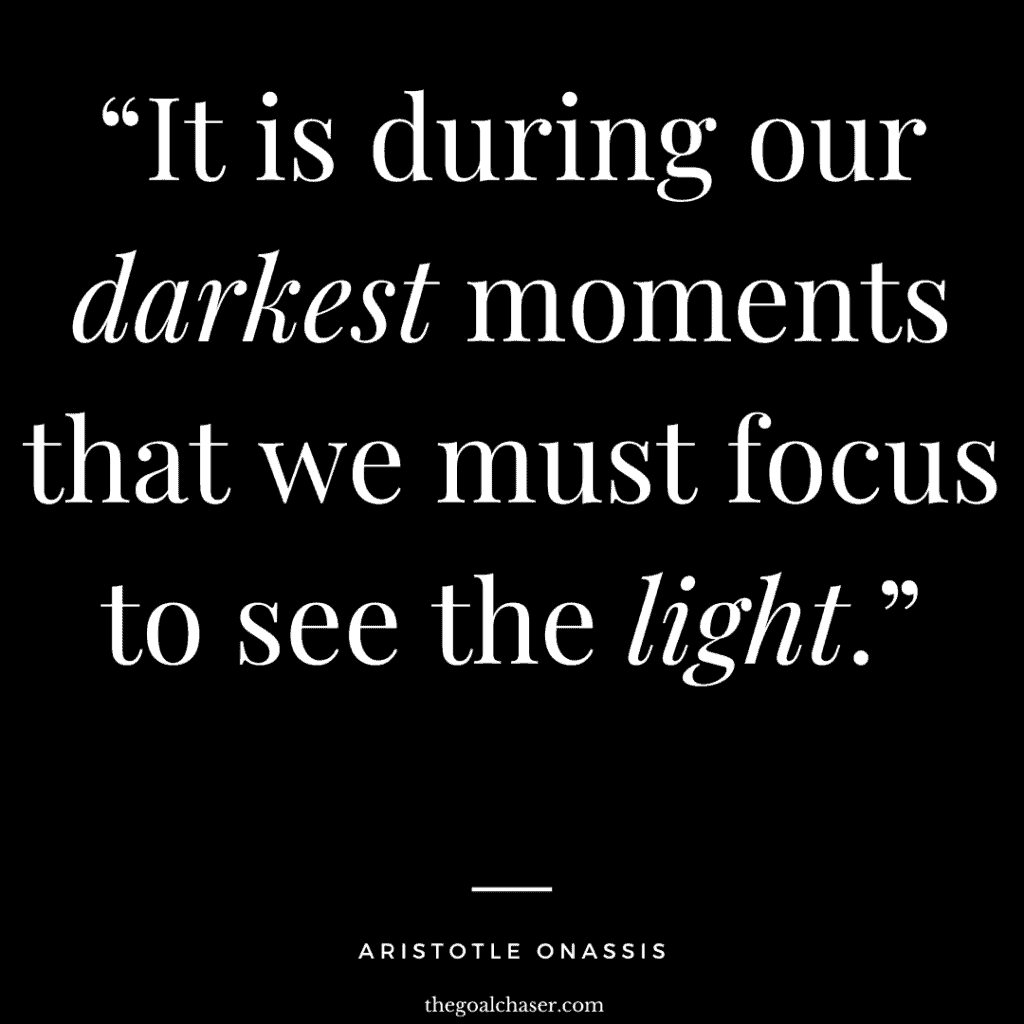 "It is during our darkest moments that we must focus to see the light." Aristotle Onassis
Related: 45 Inspiring Quotes About Light and Dark – Important Reminders
"We all walk in the dark and each of us must learn to turn on his or her own light." Earl Nightingale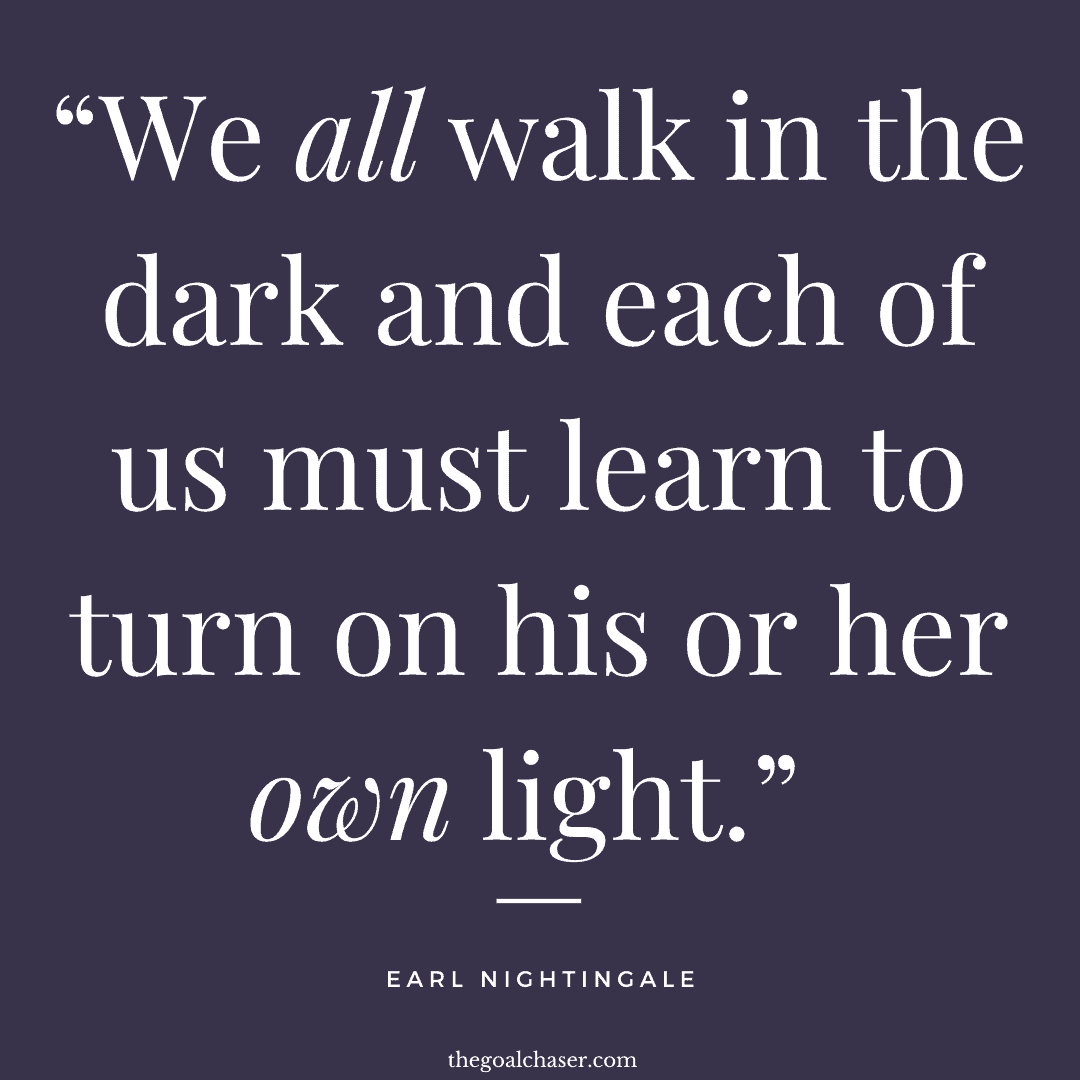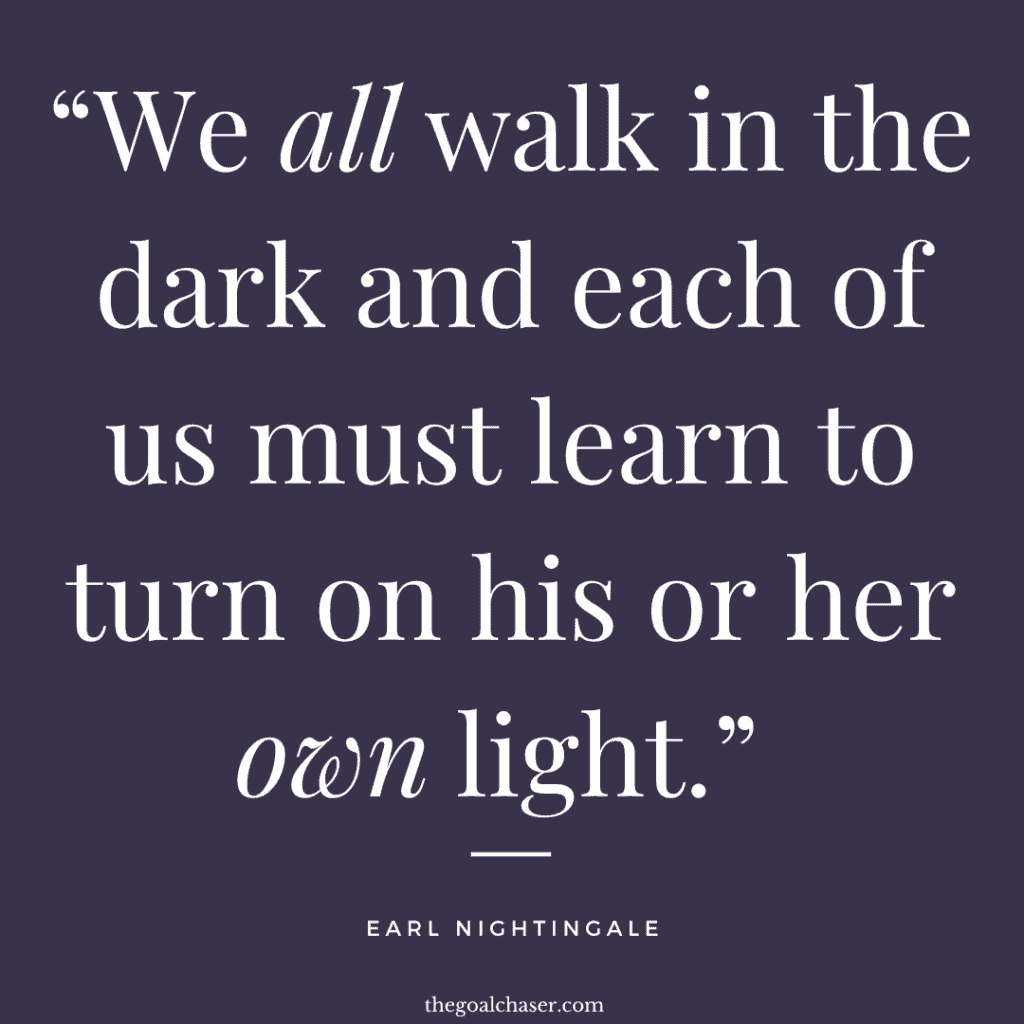 "Hope begins in the dark, the stubborn hope that if you just show up and try to do the right thing, the dawn will come. You wait and watch and work: you don't give up." Anne Lamott
"Even a happy life cannot be without a measure of darkness, and the word happy would lose its meaning if it were not balanced by sadness." Carl Jung
Deep Dark Quotes About Life
"Someone I loved once gave me a box full of darkness. It took me years to understand that this too, was a gift." Mary Oliver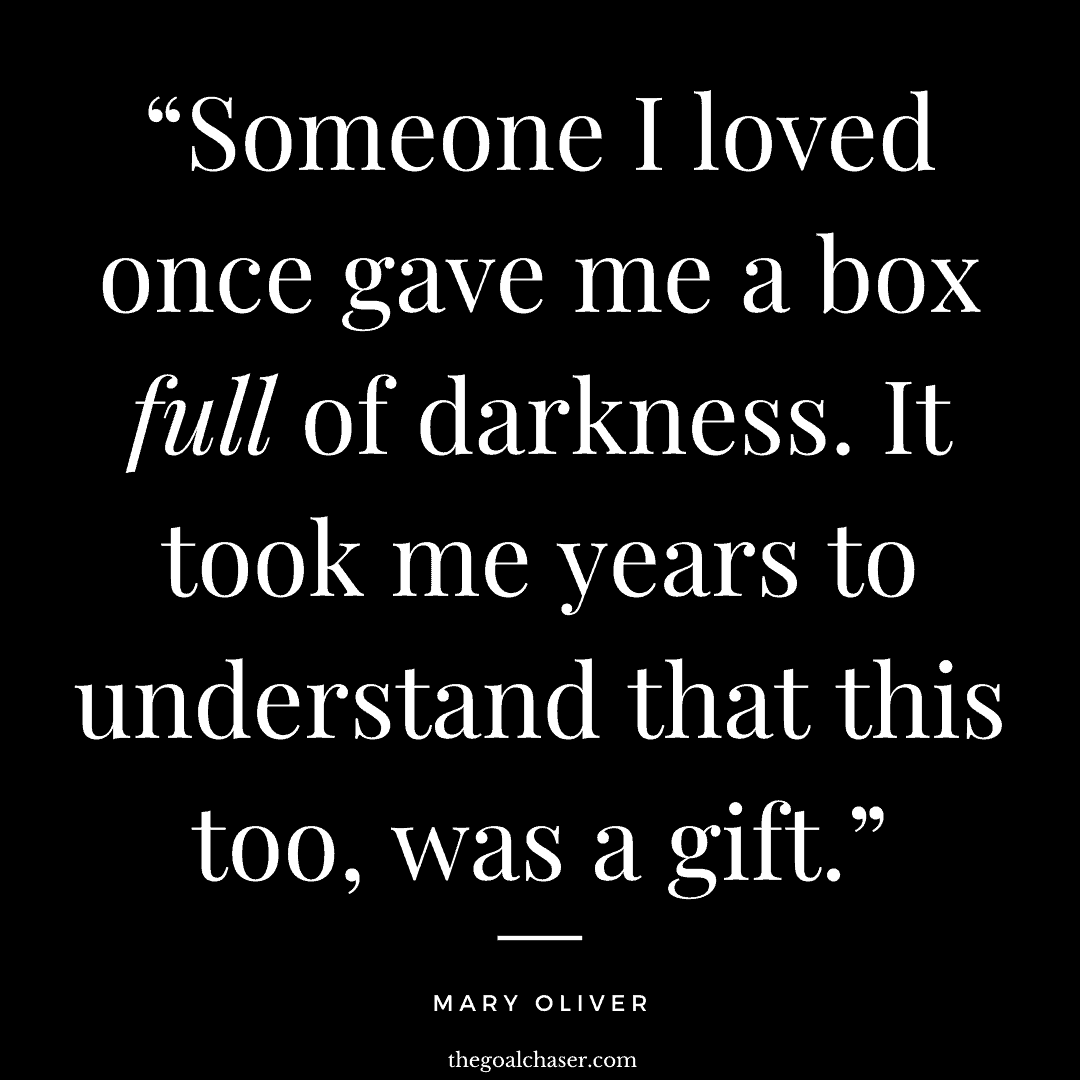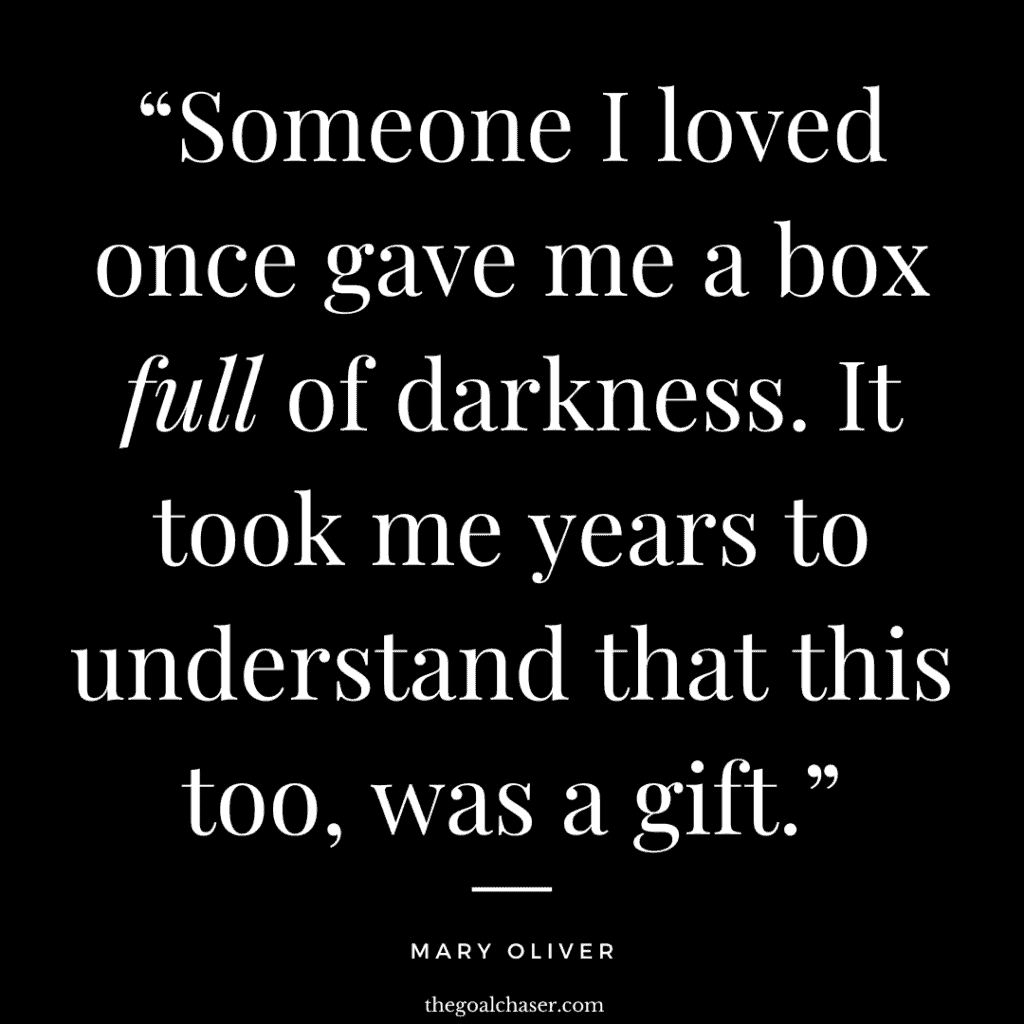 "Darkness cannot drive out darkness: only light can do that. Hate cannot drive out hate: only love can do that." Martin Luther King Jr
"All the powers in the universe are already ours. It is we who have put our hands before our eyes and cry that it is dark." Swami Vivekananda
"When you light a candle, you also cast a shadow." Ursula K. Le Guin
"I will love the light for it shows me the way, yet I will endure the darkness for it shows me the stars." Og Mandino
"Give light, and the darkness will disappear of itself." Desiderius Erasmus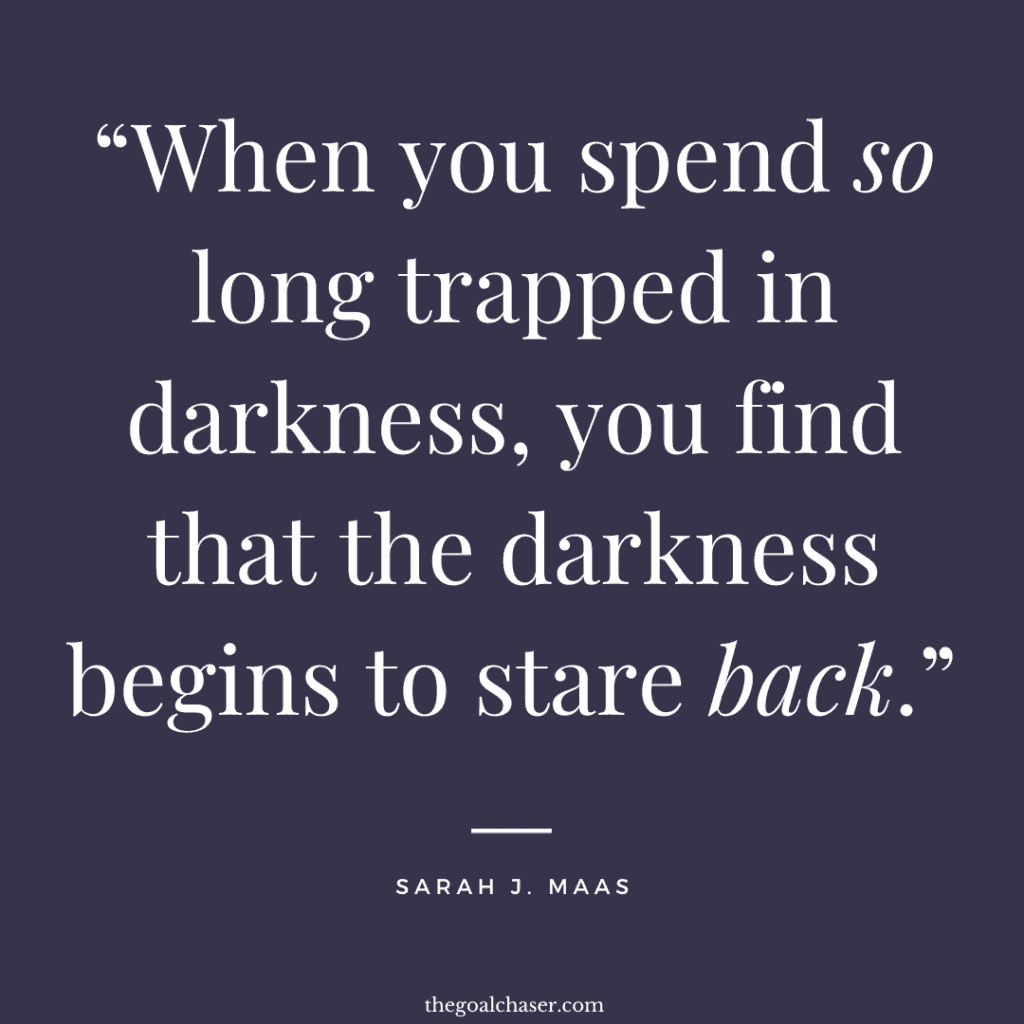 "When you spend so long trapped in darkness, you find that the darkness begins to stare back." Sarah J. Maas
"A dark cloud is no sign that the sun has lost his light; and dark black convictions are no arguments that God has laid aside His mercy." Charles Spurgeon
"What makes night within us may leave stars." Victor Hugo
"Confront the dark parts of yourself, and work to banish them with illumination and forgiveness. Your willingness to wrestle with your demons will cause your angels to sing." August Wilson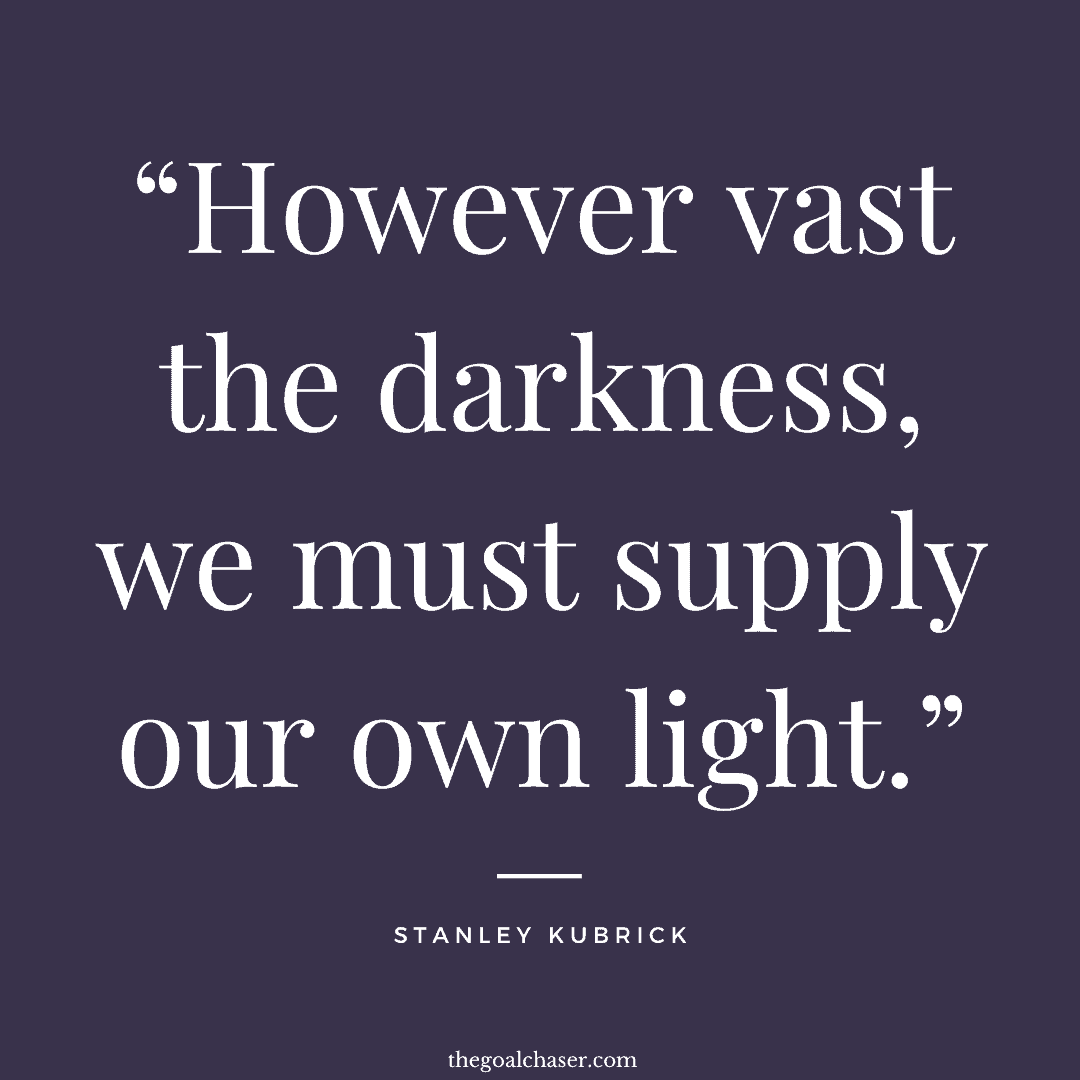 "However vast the darkness, we must supply our own light." Stanley Kubrick
"It is better to light a candle than curse the darkness." Eleanor Roosevelt
Dark Life Quotes
These quotes delve into various aspects of the human experience, touching on themes of sorrow, mortality, internal struggle, and the dual nature of existence:
"Out of suffering have emerged the strongest souls; the most massive characters are seared with scars." Kahlil Gibran
"Even a happy life cannot be without a measure of darkness, and the word happy would lose its meaning if it were not balanced by sadness." Carl Jung
"In the real dark night of the soul it is always three o'clock in the morning." F. Scott Fitzgerald
"And, in the end, the love you take is equal to the love you make." The Beatles
"Death must be so beautiful. To lie in the soft brown earth, with the grasses waving above one's head, and listen to silence. To have no yesterday, and no tomorrow. To forget time, to forgive life, to be at peace." Oscar Wilde
"One need not be a chamber to be haunted; One need not be a house; The brain has corridors surpassing material place." Emily Dickinson
"I became insane, with long intervals of horrible sanity." Edgar Allan Poe
"Time does not heal all wounds; instead, time festers them, and they poison us." Harlan Ellison
"Man is the cruelest animal." Friedrich Nietzsche
"The world breaks everyone, and afterward, some are strong at the broken places." Ernest Hemingway
"It's so much darker when a light goes out than it would have been if it had never shone." John Steinbeck
"Monsters are real, and ghosts are real too. They live inside us, and sometimes, they win." Stephen King
For more inspirational quotes, check out: