James Allen Quotes – As a Man Thinketh
James Allen (1864 – 1912) was primarily known for his influential writings in the field of personal development.
Allen's most well-known book, 'As a Man Thinketh', has had a significant impact on the self-help genre. Published in 1903, it presents the idea that an individual's thoughts and beliefs shape their reality and influence their actions and therefore, their outcomes.
This book, along with his other works, contributed to Allen's reputation as a leading figure in the field of positive thinking and self-improvement.
Allen's writings often explored themes such as the power of thought, the pursuit of inner peace, and the impact of one's mindset on achieving success and happiness. His works continue to inspire millions of readers worldwide with their timeless wisdom and profound insights.
Quotes By James Allen
"You are today where your thoughts have brought you; you will be tomorrow where your thoughts take you." James Allen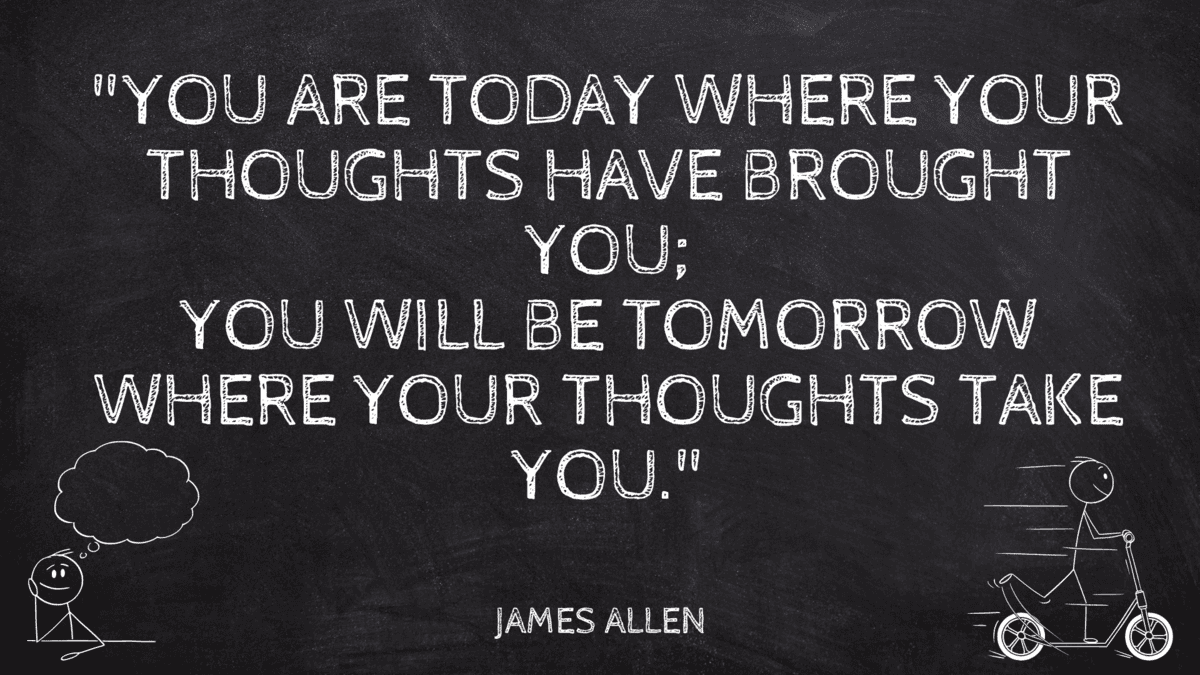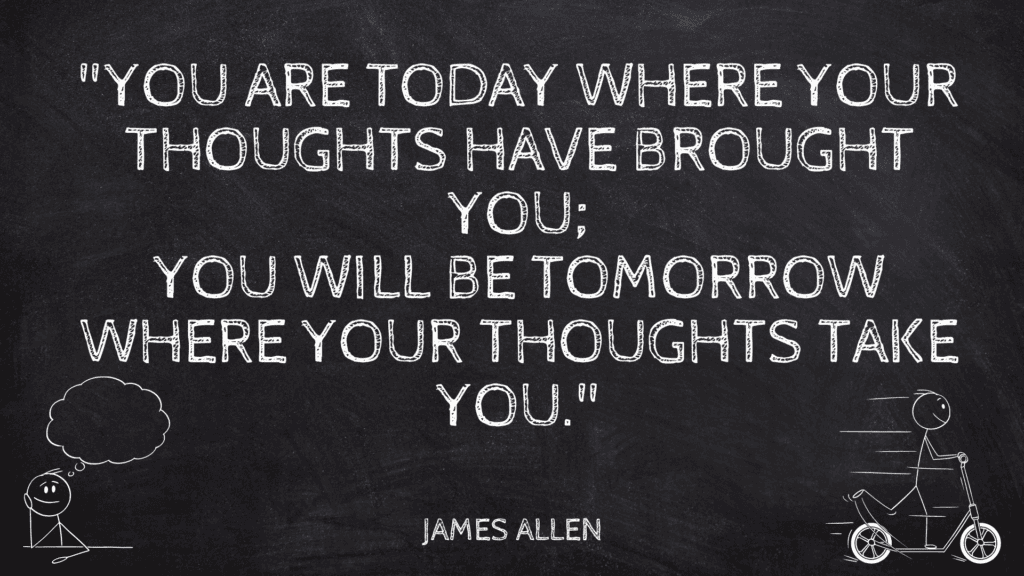 "Circumstances do not make the man, they reveal him." James Allen
"Dream lofty dreams, and as you dream, so you shall become. Your vision is the promise of what you shall one day be; your ideal is the prophecy of what you shall at last unveil." James Allen
"Man is made or unmade by himself. By the right choice he ascends. As a being of power, intelligence, and love, and the lord of his own thoughts, he holds the key to every situation." James Allen
"A man has to learn that he cannot command things, but that he can command himself; that he cannot coerce the wills of others, but that he can mold and master his own will: and things serve him who serves "Truth; people seek guidance of him who is master of himself." James Allen
"The law of harvest is to reap more than you sow. Sow an act, and you reap a habit. Sow a habit and you reap a character. Sow a character and you reap a destiny." James Allen
"Man is made or unmade by himself. By the right choice he ascends. As a being of power, intelligence, and love, and the lord of his own thoughts, he holds the key to every situation." James Allen
"The outer conditions of a person's life will always be found to be harmoniously related to his inner state…Men do not attract that which they want, but that which they are." James Allen
"The more tranquil a man becomes, the greater is his success, his influence, his power for good. Calmness of mind is one of the beautiful jewels of wisdom." James Allen
"You will become as small as your controlling desire; as great as you dominant aspiration." James Allen
"For true success ask yourself these four questions: Why? Why not? Why not me? Why not now?" James Allen
"They who have conquered doubt and fear have conquered failure." James Allen
"Work joyfully and peacefully, knowing that right thoughts and right efforts inevitably bring about right results." James Allen
"In all human affairs there are efforts, and there are results, and the strength of the effort is the measure of the result." James Allen
"If you real desire is to be good, there is no need to wait for the money before you do it; you can do it now, this very moment, and just where you are." James Allen
"Happiness is mental harmony; unhappiness is mental inharmony." James Allen
James Allen Quotes
"Above all be of single aim; have a legitimate and useful purpose, and devote yourself unreservedly to it." James Allen
"To begin to think with purpose, is to enter the ranks of those strong ones who only recognize failure as one of the pathways to attainment." James Allen
"Good thoughts bear good fruit, bad thoughts bear bad fruit." James Allen
"All that you accomplish or fail to accomplish with your life is the direct result of your thoughts." James Allen
"When mental energy is allowed to follow the line of least resistance and to fall into easy channels, it is called weakness." James Allen
"A man is not rightly conditioned until he is a happy, healthy, and prosperous being; and happiness, health, and prosperity are the result of a harmonious adjustment of the inner with the outer of the man with his surroundings." James Allen
"A man is literally what he thinks." James Allen
"The man who cannot endure to have his errors and shortcomings brought to the surface and made known, but tries to hide them, is unfit to walk the highway of truth." James Allen
"It is a process of diverting one's scattered forces into one powerful channel." James Allen
"Let there be nothing within thee that is not very beautiful and very gentle, and there will be nothing without thee that is not beautiful and softened by the spell of thy presence." James Allen
"Our life is what our thoughts make it. A man will find that as he alters his thoughts toward things and other people, things and other people will alter towards him." James Allen
"The will to do springs from the knowledge that we can do." James Allen
"A man's mind may be likened to a garden, which may be intelligently cultivated or allowed to run wild; but whether cultivated or neglected, it must, and will, bring forth. If no useful seeds are put into it, then an abundance of useless weed seeds will fall therein, and will continue to produce their kind." James Allen
"Self-control is strength. Right thought is mastery. Calmness is power." James Allen
"As he thinks, so he is; as he continues to think, so he remains." James Allen
"A man is literally what he thinks, his character being the complete sum of all his thoughts." James Allen
"A person is limited only by the thoughts that he chooses." James Allen
"The more tranquil a man becomes, the greater is his success, his influence, his power for good. Calmness of mind is one of the beautiful jewels of wisdom." James Allen
"You are today where your thoughts have brought you; you will be tomorrow where your thoughts take you." James Allen
Men do not attract that which they want, but that which they are." James Allen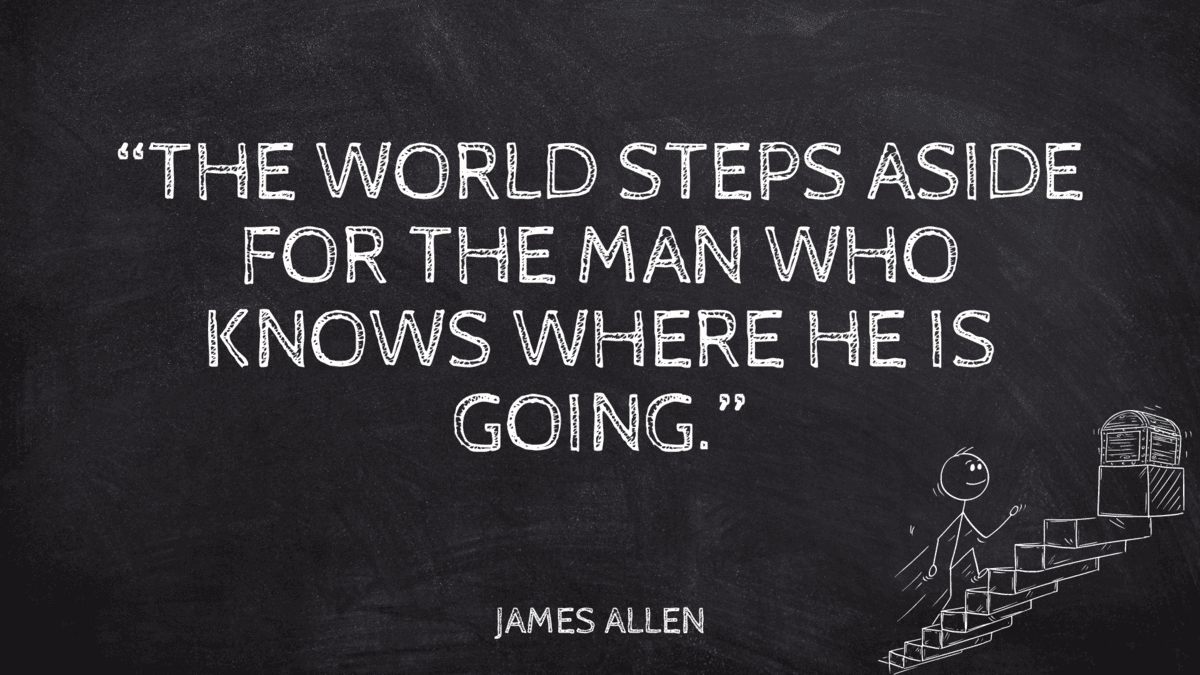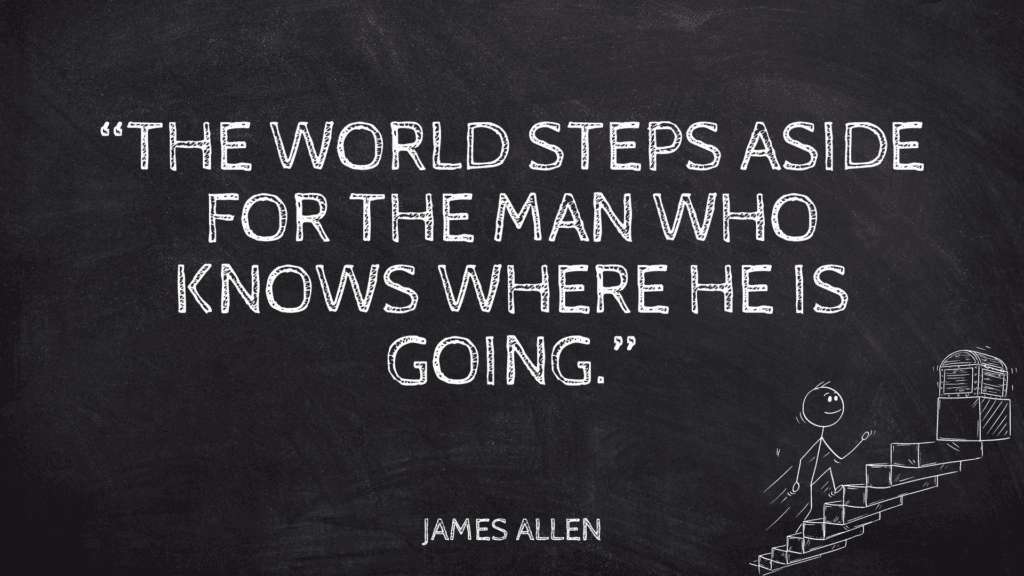 "The world steps aside for the man who knows where he is going." James Allen
"The visions you glorify in your mind, The ideals you enthrone in your heart.. This you will build your life by… This you will become." James Allen
"Calmness of mind is one of the beautiful jewels of wisdom. It is the result of long and patient effort in self-control. Its presence is an indication of ripened experience, and of a more than ordinary knowledge of the laws and operations of thought." James Allen
If you're interested in reading more about the power of thoughts and beliefs on our lives, check out: