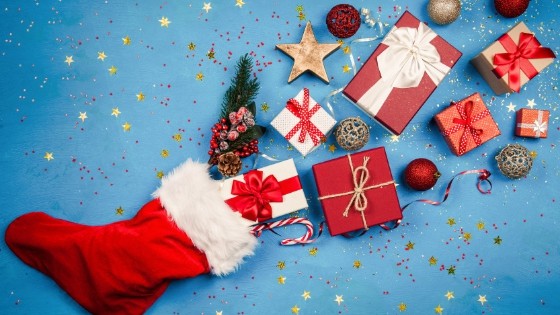 Clutter-Free Stocking Stuffer Ideas
Despite my continuing efforts to declutter and simplify our home, I recently found myself shopping for random stocking stuffers for my three kids.
More...
I felt the need, the habit, to buy some knick-knacks just to fill up their Christmas stockings. That would cost money and likely become clutter in our home within an hour of my kids opening them.
And I did not like this thought. It's taken a long time to reduce the clutter in our home and I really don't want it getting bad again come Christmas.
Related: ​Declutter Challenge: A Non-Overwhelming Way to Make Real Progress!​​​
I'm not being a Grinch, I simply mean the cheap and nasty, dispensable type gifts that are commonly used for the sole purpose of filling up the Christmas stockings.
So with this in mind, I've collated a list of clutter-free stocking stuffer ideas, all that are still low-cost, can be used or consumed, but will not become random clutter!
I've tried to really think of each person I'm buying for, and to think of what they:
Use often,
Don't necessarily treat themselves to,
Will use in the near future,
Can experience
Clutter free stocking stuffer ideas:
Foldable, reusable bag for shopping
Mints
Batteries
Chocolates
Fruit
Water bombs
Deodorant
Body wash
Electric toothbrush
Travel size toiletries
Shower cap
Hair ties
Bath toys
Shampoo and conditioner
Mini dry shampoo
Lip gloss, chapstick etc
Bath bombs
Favorite snacks
Book
Treats suitable to the person (juice box/novelty beer/mini champagne etc)
Nail polish
Novelty band-aids
Homemade coupons
Mini play-doh tubs
Gift cards – coffee, nails, play center, pool, Amazon, iTunes, etc.
Lottery tickets
Socks
Movie ticket
Spicy sauce
Dessert sauce
Fancy tea-bags
Water Bottle
Microwave popcorn
Hat
I hope this list has helped to get your ideas flowing! And at the end of the day, the 'stuff' is not going to make or break the type of Christmas you have with your loved ones.
Merry Christmas!