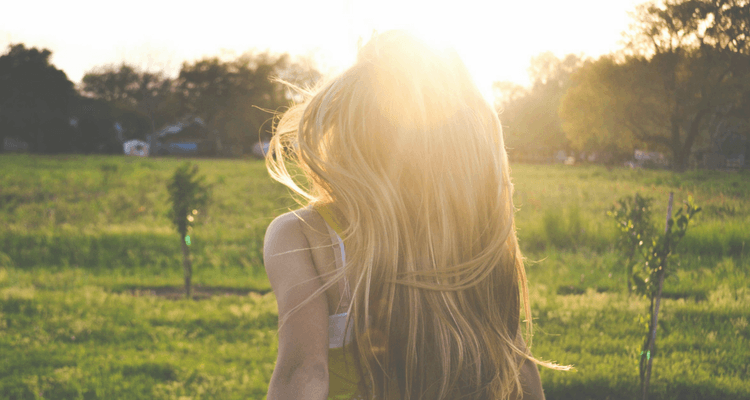 Grief, Feeling Mediocre & Getting 'Unstuck' Again
It's been six months.
Six whole months have sped by since my mother passed away. But it felt like we 'lost' her many, many years before.
More...
Her epic 22-year battle with early-onset Parkinson's Disease made sure of that.
The early years were manageable. Of course, I can't speak for my mother - who was incredibly scared for her future and that of her family (my youngest brother was only six at the time). But there was certainly a calm before the storm.
Changes were made – a move to a single-story home to avoid stairs, a reduction to part-time working hours, physiotherapy appointments, natural therapies and increasing doses of serious medications.
An adjustment, but manageable. 'Okay' even.
Then the last 12 years became progressively more brutal for her.
As Mum's condition worsened, the stress took its toll on the entire family - not least of all my Dad, who had become my Mum's full-time carer.
And then my Dad died.
Less than six months after being diagnosed with Non-Hodgkin's Lymphoma.
I know. You can't make this stuff up.
At the time, I was 24 years old - living and working overseas, pursuing big dreams.
My (now) husband and I returned home to take care of my Mum and my younger brother, who was now a teenager.
My Mum was barely coping, facing the enormous grief of losing my Dad and then facing horrible symptoms of her Parkinson's Disease – not only the physical decline but depression, anxiety and even recurring episodes of terrifying psychosis.
You wouldn't wish it on your worst enemy.​
I won't sugar-coat it - being a carer is the hardest job in the world. The role of mother/daughter had reversed and even worse - the mother I knew was no longer 'there', leaving just a broken shell of herself.
Of course, it's a much longer and more complex story than that - but it's not all mine to tell.
Fast forward to six months ago, and 'that' day had come. The day the doctors said there was "no more they could do".
Mum had lost the ability to swallow and could no longer ingest food, water or medications orally and her major organs were worn out. Her quality of life was non-existent.
Hospice commenced and only comfort care was provided.
Nine days later. Yes 9 horrible days later (a whole different story), my strong, determined mother took her final breath.
Grief
It's not the same as losing someone suddenly. But it's still not at all easy.
It's not as if we weren't expecting it – I mean we all knew there's only one outcome when a loved one has a degenerative chronic disease - with no cure. But it still doesn't fully prepare you.
And I've walked this path of grief before, and I knew for my mental and emotional health – the only way was 'through it'.
The stages of grief are different (some shorter and some longer) – perhaps more rational even. Who knows really.
I'm allowing myself to cry when the tears are there (and they come unexpectedly) and I'm speaking as often as possible about both my Mum and Dad and the wonderful family memories they created.
They were both very sick. They couldn't stay. I accept that.
I'm sad, sometimes flat, but that's okay. I don't want to numb those feelings.
But where does this leave me now?
Feeling Mediocre
"Of only ordinary or moderate quality."
"Ordinariness as a consequence of being average and not outstanding."
Ouch.
Yet, that's exactly how I was feeling.
Now before you send for the doctor, let me explain.
I wasn't depressed.
But I was just plodding along. Going through the motions, and despite losing my mother, I was grateful for the time we did have and I'm incredibly grateful for my amazing husband and children. I truly count my blessings.
I just wasn't thriving, growing or excited. I was just 'okay'.
But I don't want 'okay' for my life.
I've always been a big goal setter, and I've long had grand, ambitious plans. But I wasn't acting on them and I was stagnant, unmotivated and unenthusiastic.
And that's not good. Not good for me, my husband or my children.
Not to mention, my parents wouldn't have wanted that for me.
I was emotionally tired, and willing to use any or all excuses and allowances that I was given. Because, you know - I was a carer, for my mum, and it was extremely hard.
Granted, I also have three children under 5 (the youngest just turned 1 and is the worst sleeper ever) and I've just lost my Mum and I'm lacking motivation and life is busy and…I could go on.
But I realized that in 5 years I might STILL not have achieved my big goals, and I could look back and say "oh well, it's because I was grieving/had small children/the time wasn't right".
And that's a really sad thought.
But I was stalled. I just needed to…
Get 'Unstuck' Again
Easier said than done, right?
My story isn't unique. We all go through tough times in life.
But I knew I needed to get back up again.
That I wasn't embracing my full potential. Not even close.
I don't even know what my full potential looks like....
But I do know that life can be short and I have some big goals to get on with. Those long forgotten 'someday' goals that I used to dream about.
The ones I thought I would have achieved by now.
The big goals I just know I would always regret if I never even tried.
I knew I didn't want to stay 'mediocre' and I want to be the best wife and mother – one that is happy, fulfilled and successful.
'Happy wife, happy life, right?'

.

So why was I stuck? And more importantly - what was I going to do about it?:
I was sitting around waiting for sustainable motivation to suddenly appear (it doesn't) – so I'm making my own.
I had habits that really needed changing –

so I'm working out the habits I need to succeed.
I lacked confidence –

so I just got started. I'm taking action and creating momentum.
It's easy to just go about your busy life and forget about your big dreams and aspirations.
But where will that get you?
So I'm getting excited again about my big goals.
I'm taking small steps and it's not perfect. It's certainly not fast, but it's in the right direction.
So, what have you been putting off?
You know, that big 'pesky' goal of yours that has already popped into your head while you've been reading this.
And if you don't 'get around to it someday', will it be a lifetime regret of yours?
Or are you willing to get 'unstuck' and begin working towards your big goals?
There really is no good reason at all to wait any longer.