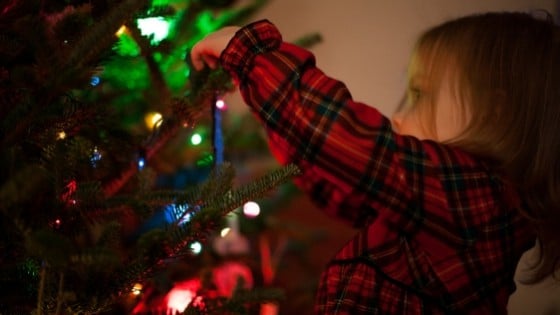 Christmas Movies For Toddlers – Short, entertaining and not even a little scary!
Are you looking for Christmas movies that are suitable for toddlers? Then you've come to the right place, because I have been too! So I did a little digging….
More...
The Christmas spirit is in full swing here in my house. My 7- and 5-year olds are both on high alert for anything 'Christmassy' and they're loving the new movies like Angela's Christmas and The Christmas Chronicles, as well as the older favourites like Elf and Polar Express.
But my toddler is a bit left out. At two and a half, he's starting to get drawn to everything 'Christmas' but he doesn't have the attention span to sit through most movies like his big brother and sister. So I went looking for animated Christmas movies that were entertaining and not too long:
It might be the cute dogs, the toy shop, adventurous children or the idea of 'saving' Christmas? Or all of the above?
The Search for Santa Paws is a winner and at 1 hour and 36 minutes, it wasn't too long that my busy toddler got bored. In fact, I would say he probably stayed entertained for about 90% of it and my bigger kids thoroughly enjoy it too.
The sequel to The Search for Santa Paws is (like most sequels) not as great. But still, all three of my kids were keen to watch it and they still loved it.
Many pups, troubles and adventures abound and there are some great lessons that each pup needs to learn, which of course has a lovely message for little ones. And at 1 hour and 28 minutes, it wasn't too long either.
Overall, a bit cringe-worthy for adults, but the kids seem to love it!
Mickey's Once Upon A Christmas
This one is a 3-part 'movie', which works perfectly for busy toddlers!
Mickey, Minnie, Goofy, Donald, Daisy, and Pluto all feature, as well as a great story with the mischievous Huey, Dewey, and Louie (my kids love to comment how naughty the 3 little ducks are - as if they would never do that - hmmm right!).
All three are great stories that will entertain the busy kids, and with a total of 1 hour and 5 minutes, broken into three stories, it's perfect for a toddlers attention span and for short spurts in front of the television.
Mickey's Twice Upon A Christmas
A sequel to the very popular Mickey's Once Upon A Christmas, this movie includes 5 short stories, including the usual suspects. The total time is 1 hour 8 minutes, with the ability to watch one story each time if your toddler is not in the mood to sit still.
The stories all include themes of Christmas giving, loving, friendships and being good people. Great short stories.
Peter Rabbit's Christmas Tale
My kids generally love the Peter Rabbit TV series and this Christmas special is no different. Peter Rabbit attempts to help and then of course gets distracted and goes off on a little side adventure!
It's a short one at 24 minutes and has a nice Christmas theme to it. My toddler enjoyed it, and so did my older kids.
Rudolph the Red-Nosed Reindeer
An oldie but a goodie.
I was surprised to see this movie was originally made in 1964! It's still a Christmas favourite, despite it's lack in cinematic wizardry (though it has been updated since then!) And at a short 47 minutes, this movie is great for toddlers.
You all know the song? Well, this is the story of little Rudolph and him finding a place to belong and to feel special. It's a lovely Christmas movie for the whole family.
Christmas movies suitable for toddlers
There are of course many more Christmas movies that are suitable for toddlers, (many available on Netflix) but the above are those that seem to be favorites of my toddler this Christmas season. He finds the Grinch and Polar Express too scary so I have deliberately left these off the above list, as I'm sure others may also find these a bit too scary for the toddler age group too.
Merry Christmas all!